At Wintec in Hamilton, communications is taught as a project-based, career-driven course.
We are committed to excellence and we think the results speak for themselves. But don't take our word for it. Read what our graduates say.
Jonathan Carson:Â I remember reading Time Magazine when I was in high school and thinking, 'That's what I want to do.' I could see the power of writing and photography. I probably thought I could change the world. And journalism does change the world. Whether it's by helping to free a wrongly-imprisoned man, highlighting international crises, or getting a new turning lane installed at a dangerous intersection in small-town New Zealand – it actually makes a real difference to real people. Read more.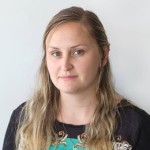 Kyra Dawson: Being curious is an important trait in journalism. If you're not a curious person then you're not a journalist. If you're not asking questions all the time, then you are in the wrong field. Empathy is also important. But you learn a lot on the job. I have learned how to be more independent, how to come up with ideas. This has been a massive year for me. I think journalism is what I want to do for quite a while. I love it. Read more.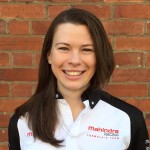 Sarah Byles: I think there are still opportunities for people who are motivated and can carve out a niche for themselves. There are more and more topic leaders now than ever before – in technology, in sport, in lifestyle and in many other areas. It's about making a name for yourself as a thought leader as much as a journalist. Blog, tweet and create a following rather than just rely on a desk job. Almost all global news outlets expect this from their journalists as standard, so it's important to start as soon as possible. Read more.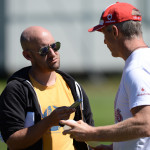 Ben Stanley:Â We get to meet the most interesting people in the world. No one else gets the catbird seat of the human condition that we do. The responsibility is huge and the progress slow, but know this: you'll helping, in your own way, to light up the darkness. What better job could there really be? Read more.
To enrol
If this all sounds like it might be you, we'd love to hear from you. Read more about our courses here – including a link to an online enrolment form. Feel free also to drop us an email to discuss your options.  You can reach journalism co-ordinator Charles Riddle  at charles.riddle@wintec.ac.nz  or lecturer Richard  Walker  at richard.walker@wintec.ac.nz.