Fashion celebrates international links
|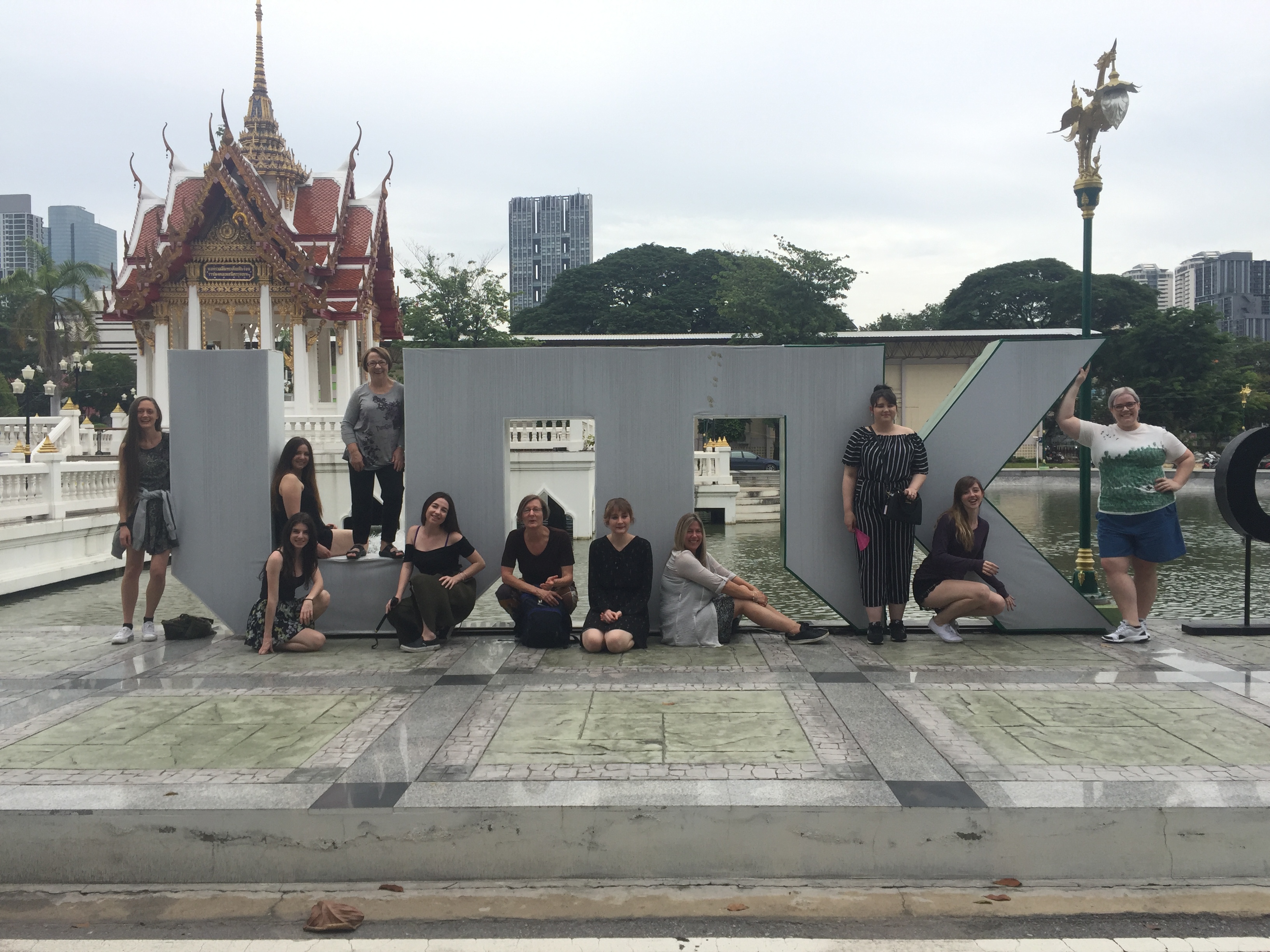 Fashion students celebrated a successful study tour of Thailand in Wintec's Long Room recently.
Nine Wintec fashion students and two lecturers visited Bangkok to get up close and personal with the Thai fashion industry.
"[We]… had a mind-boggling, open-your-eyes, time," fashion lecturer Sally Fitzpatrick said.
The Long Room evening event consisted of drinks and nibbles, alongside tables of  student work and notes from lectures in Thailand, a PowerPoint presentation, and a Go-pro video filmed and edited by Rose Sidwell.
Fashion student, Brydie Senior, was awarded the Gordon Chesterman Scholarship at the evening.
In collaboration with Rajamangala University ofTechnology Krungthep, also known as UTK, the trip was a success and the fashion school were able to tell their story at the event.
"UTK were great…[and had] marvellous facilities in terms of textile, weaving, [and] knitting… and it was great to see," Sally said.
A highlight of the factory visits was the Thai Textile Industry. "It is difficult for us here in Hamilton and in New Zealand to get the opportunity to see things like this," Sally said. "The experience of observing this first hand was incredibly valuable for both the staff and the students; we just don't get to see this in New Zealand any longer, so seeing the entire process reinforced [for us] where students need to hone their skills."
Sally says seeing the industry in action allowed lecturers to validate their teachings and students to make sense of their learning.
"This trip to Bangkok has really reinforced our knowledge banks by allowing us to see some of what is available in the industry [and we are] looking forward to more global opportunities. We really value that connection with UTK. We hope it will happen again next year,"  Sally said.
Communications Director at Wintec Erin Andersen says the tour reinforced the offshore relationship with UTK. The two institutions plan to establish an English training centre that will allow more student exchanges through Wintec.