Ardern draws packed crowd in Hamilton
|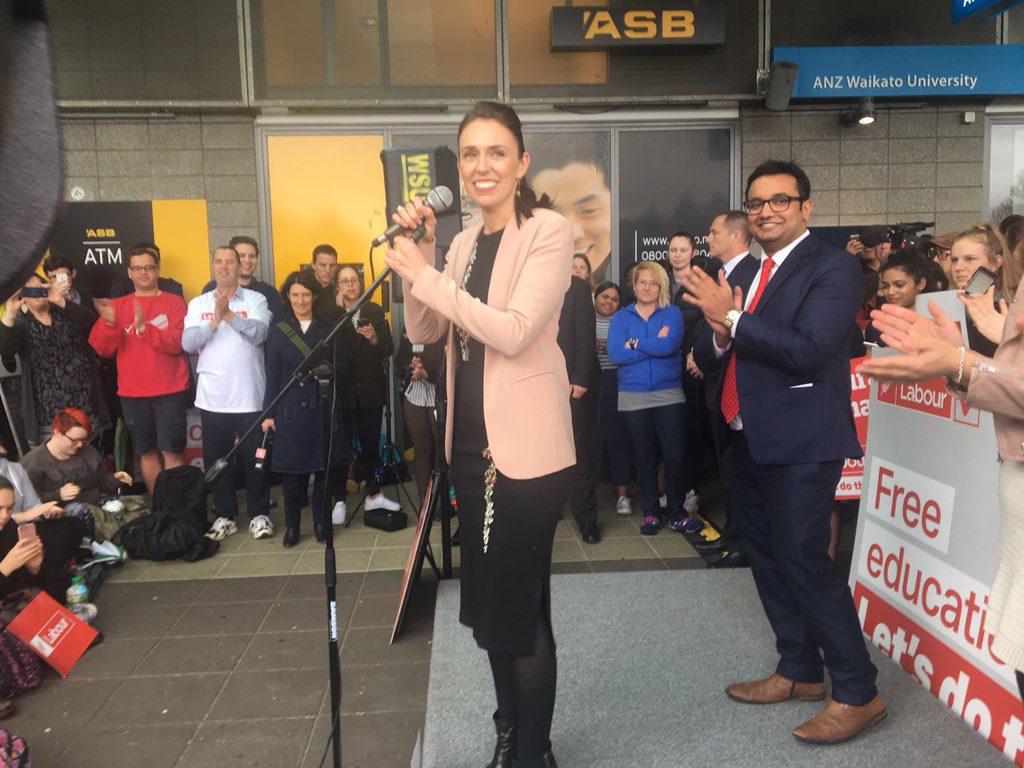 Labour Party Leader Jacinda Ardern drew a capacity crowd to the Meteor Theatre on September 6.
The Meteor, which can hold about 400, was full, with many in the audience standing.
Labour was ā€œgoing back to basics,ā€ Ardern said to applause. Emphasising the need for housing, education and employment, she discussed the effects new policies would have on Hamiltonians.
With 214 people on Housing New Zealandā€™s Hamilton waiting list, Ardern promised 200 new state houses would be built in Hamilton within the first year of office.
Ardern said that the development would be in co-operation with the Hamilton City Council, which under a Labour-led government would be able to access a proposed $200m Project Fund.
She said the Project Fund would allow councils across New Zealand to build and develop housing and infrastructure, including the $20m ā€œgolden triangleā€ rail system that would link Tauranga, Hamilton and Auckland, and would run twice a day.
Ardern also mentioned a lack of primary industry jobs in New Zealand. ā€œ46% of jobs are going to be automated or will change dramatically,ā€ Ardern told the crowd.
Ardern emphasised the lack of growth in the trade industry, and outlined her Dole for Apprenticeships policy as a strategy to encourage future growth. Promising to subsidise employers if they took on apprentices, Ardern said that it would create 4000 new jobs for young people nationwide.
Alongside promises to contribute to the national Superannuation Fund, Ardern drew links between a beneficial growth in the trade industry and the need to house the elderly population in New Zealand, to the enthusiastic applause of the audience.
Ardern was inundated with questions at the end of her speech. Many of the crowd stayed behind to ask personal questions, and get the chance to speak with her.