Raglan Surf Lifesaving Club calls for guards
|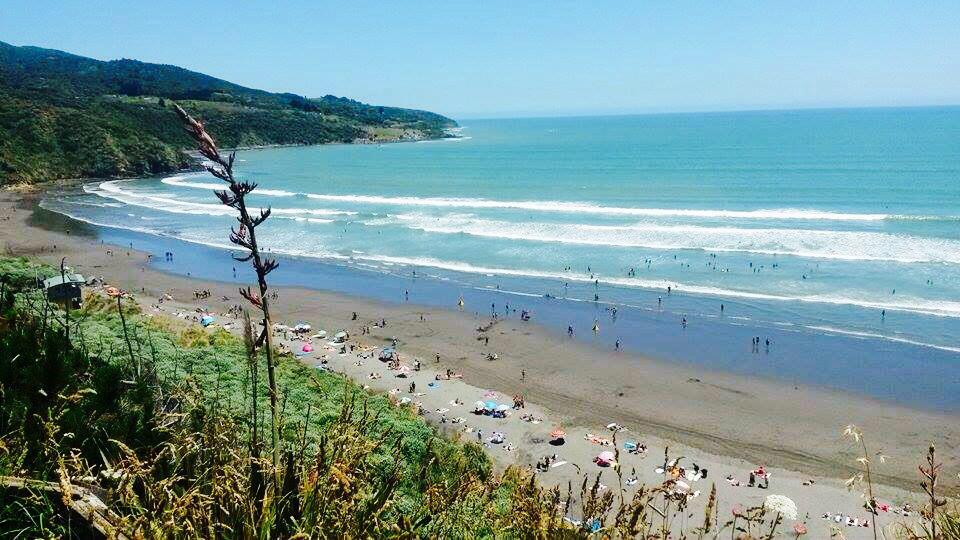 Trust Waikato Surf Life Saving Club has put out the call for volunteers as it  prepares for summer  at the popular West coast town.
Debbie Philips-Morgan of Raglan Surf Lifesaving Club is hoping to up their volunteer numbers this year, and encourages inspiring lifeguards to keep an eye out on Facebook to sign up.
"Hopefully we can get at least another 20, we do have good numbers but it's good to have more,"  Philips-Morgan said.
This year they will have three patrols with at least 12-15 on each patrol.
"It's extremely important we not only deal with our own area, which is between the flags, as many times we do rescues outside of that."
Ngaranui beach is the busiest in Raglan, and the more lifeguards the better.
Philips-Morgan said the club needs volunteers 14 years and over, we will give them full training.
Lifeguards do not have to be Raglan locals, and the majority  are from Hamilton and volunteer one weekend a month.
Signing up to be a volunteer lifeguard provides life-time skills,  Philips-Morgan said.
She said the club had many lifeguards who were aspiring paramedics.
"We can give you an experience of a life time but not only do we train you to be a lifeguard, there's mentoring all the way through."
Volunteer lifeguards will also have the opportunity to drive the inflatable rescue boat, and of course, save lives.
In addition, the club offers a Sunday morning junior session for  children 6-13 who aspire to be lifeguards.
The two-hour session teaches children how to have fun in the water as well as how to be safe and look out for dangers on the beach.
"It's a family club, not only do we teach the children, we also teach the parents," said Philips-Morgan.
The summer life saving season starts on Labour Weekend through Easter with volunteers on every weekend.
"Normally we have 8-12 paid guards that are on our beach from the first week of December through to February,"  Philips-Morgan said.
Volunteers do not have to be life guards as the club also needs board members, committee members, and people to help promote activities and find potential guards.
"We're just looking forward to a safe summer and hope that the lifeguards are there on the beach for a purpose and hope that the public do take head of their directions when they ask them to move… It may be an inconvenience at the time but its about safety."
To find out more visit  surf or call Debbie Philips-Morgan on 0274942969