Poverty a point of interest for Hamilton candidates
|
A sprinkling of Hamiltonians showed up at Go Eco on the weekend for the organisation's Vote for Change event that gave locals the opportunity to speak one-on-one with party candidates.
Representatives from the Green Party, the Maori Party and NZ First were on hand to speak with anybody that was keen for a chat.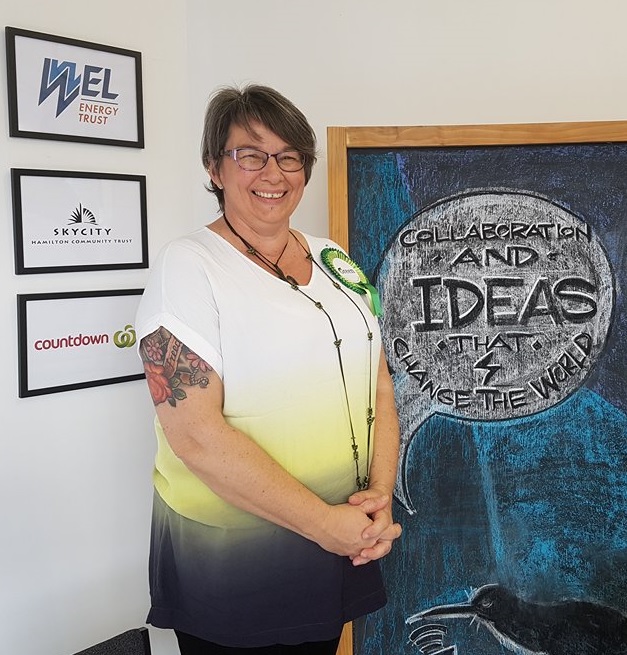 Jo Wrigley, standing for the Green Party in Hamilton West said that they want to prioritise New Zealand's state of poverty.
"We are focused on welfare and ensuring that people have enough to live on, to pay their rent and feed their families," she said.
She wanted people to be able to participate in society as that is how they can find employment.
"If you're house bound because you've got no money after paying rent and electricity, then your chances of finding work are very poor."
Standing for NZ First in Hamilton East, Pita Paraone is shocked by the level of poverty across the country.
"I never ever thought that I'd see the evidence of poverty in New Zealand that we are seeing today," he said.
He admitted that it would take a lot to overcome the challenges that poverty presents, but said that it starts with movements such as affordable education and access to good health services.
"Of course, first rule, you need jobs with First World wages," he said.
Paraone believes that manufacturers and companies need incentives to help with the unemployment rate, such as tax cuts.
"I'm not quite sure what the level of unemployment is at this stage, but I would suggest to you that it's probably unacceptably high."
But poverty, he said,  is homelessness.
"It's a poor indictment on us as a country to have allowed this to happen."