Northland politicians set to tackle hot topics at debate
|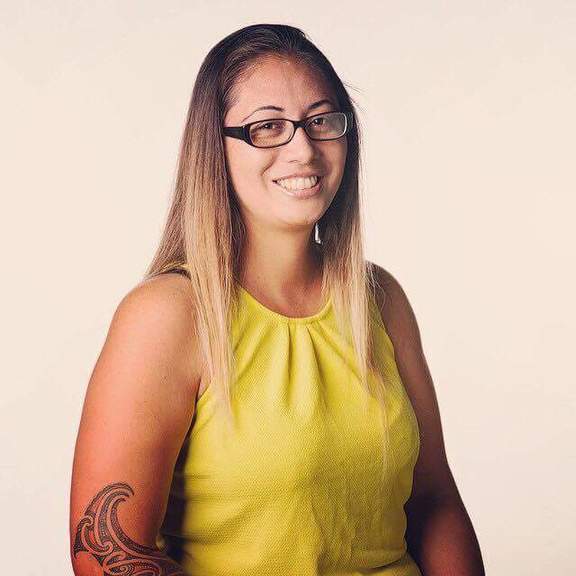 Local candidates will meet this Sunday in the "Battle for the North" as they discuss some of the most contentious issues at the Northlands 2017 political debate.
Nine candidates from the region were invited by Te Hiku Media and will be questioned by general manager of Te Matarau Education Trust, and local, Huhana Lyndon (pictured), about a range of current issues.
"We will be covering the following themes – social, cultural, health, education, infrastructure, economic development, environmental issues, and treaty settlement," she said.
The evening will be split into three panels covering Te Tai Tokerau, Whangārei and Northland electorates with the first discussion kicking off at 6pm.  The panels will be allocated 25 minutes with candidates given 60 seconds to answer a range of questions put to them covering topics relevant to their electorate.  Roving reporter, Heeni Brown will then ask questions from the audience and candidates will be given an opportunity to respond.
Candidates for the Māori seat in Te Tai Tokerau electorate Kelvin Davis (Labour), Hone Harawira (Mana) and Godfrey Rudolph (Greens), are first up and it's set to be one of the more interesting debates of the evening.  Leader and the only standing member of the Mana Party, Hone Harawira, is back from his 2014 loss to Kelvin Davis, who is now sitting as Labour's deputy leader.  Godfrey Rudolph is the first candidate for the Greens to stand in the electorate, which stretches from Cape Reinga to North Shore and west Auckland, and has 34,000 people enrolled to vote as of July 31.
The Whangārei seat currently held by Dr Shane Reti has been a National stake since 1975, and he will be challenged in debate by returning MP Shane Jones (NZ first), local lawyer Tony Savage (Labour) and community activist/designer Ash Holwell (Greens).  Although Dr Reti is currently the front-runner in the race for Whangārei, a recent poll conducted by TVNZ's Q+A programme showed the electorate was extremely tight for the party vote with National at 41 per cent and Labour hot behind at 37 per cent.
Finally, candidates for the Northland electorate Winston Peters (NZ First), Willow-Jean Prime (Labour), and new-comer Matt King (National), will enter the debate at 7.30pm to battle out the contentious region that has seen a rocky road over the last four years.  National's Mike Sabin won the seat in 2014 – however following his resignation in 2015, a snap by-election saw Winston Peters take the reins with a majority 4441 vote.  Some of the big issues pressing on the Far North this year are housing, jobs, youth crime rates, and infrastructure.
For practical reasons a limited number of candidates were confirmed to participate in the debate.
The event will be streamed live at tehiku.nz and is proudly brought to you by Ngāti Hine FM, Tautoko FM, and Te Hiku Media with funding provided by NZ on Air.
Location:  Capitaine Bougainville Theatre, Forum North, Whangārei
Time: Doors open 5.30pm
Cost:  Free