Environmental Election: 'Our water is not well'
|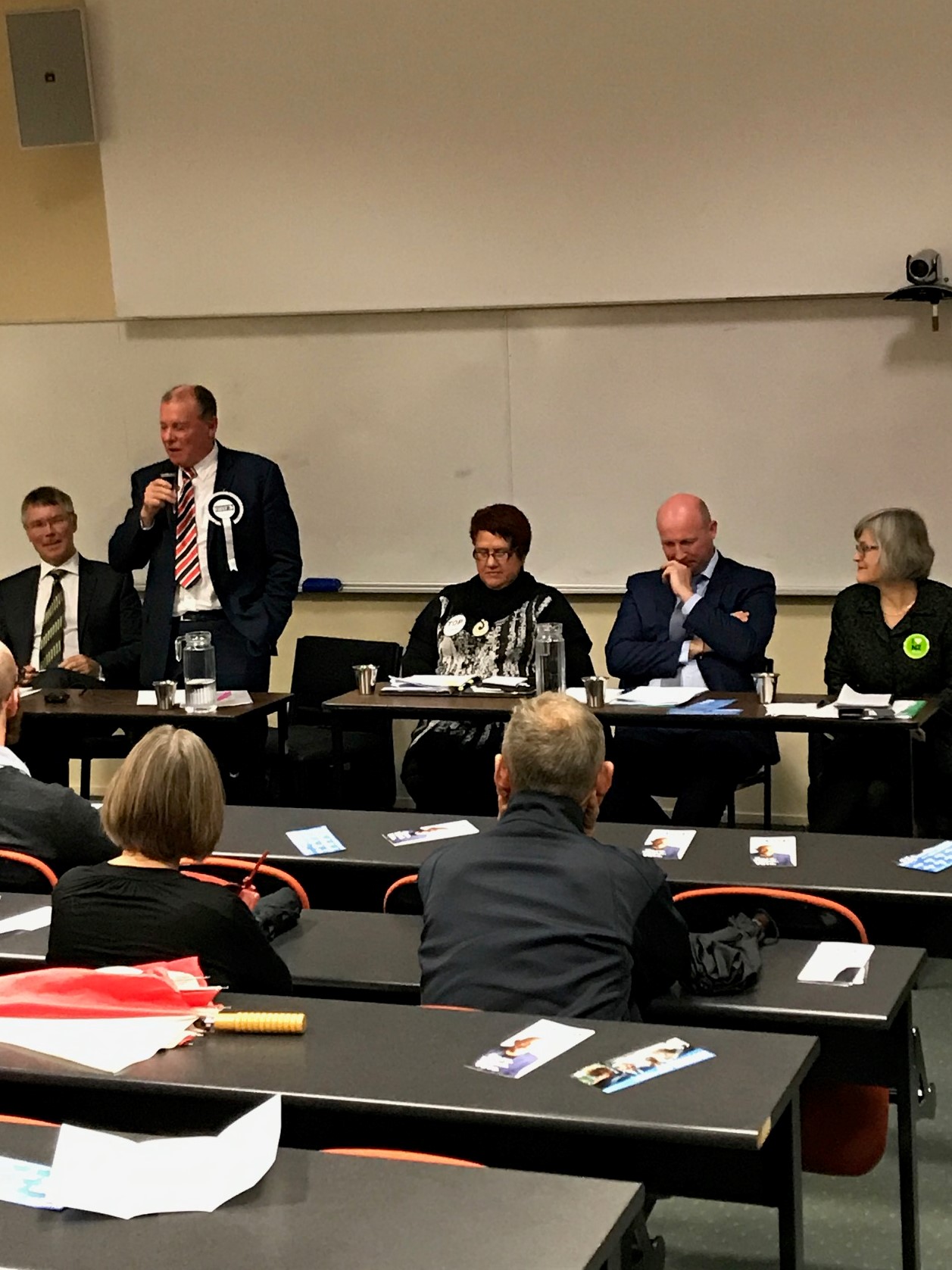 Water worries are the heart of what has been coined an "environmental election", parties agree.
Fresh water, ownership, and water levies were hot topics among a panel of six party candidates addressing an avid audience at Waikato University.
Representatives from National, Labour, Greens, Maori Party, NZ First and The Opportunities Party all delivered plans to restore New Zealand's clean and green glory.
"We say the water is the blood of the land and so we must look after it," Maori Party candidate for Hauraki-Waikato, Rahui Papa, said. "Fresh water has been a huge aspect of Maori psyche."
Papa said the Maori Party intended to research alternatives to nitrate and phosphate that currently go into water.
"Our water is not well," he said.
Papa said they also hope to bring in a water levy.
"We think it is ludicrous that they are bottling and exporting our water."
The Opportunities Party candidate for Hamilton, Donna Pokere-Phillips, said Maori own the water.
"That would be entrenched in our constitution," Pokere-Phillips said.
She said TOP would charge polluters who went over a certain threshold of pollution.
The money would then go to environmentally mindful commercial farmers.
"If we don't have incentives out there we're not going to get change."
Green party list MP Eugenie Sage said cleaning up the country's rivers and lakes was a priority.
"No environment, no economy, no water, no life," Sage said.
She said the Green Party also plan to commit $193 million over five years to the Department of Conservation.
"We would remove the muzzle from DOC which has seen it unable to advocate for nature," Sage said.
Labour list MP David Parker said the most important ingredient to better water quality is stricter regulation.
"The most salient issue for this election is water quality," Parker said. "People have had enough."
Parker said Labour plans to charge people using water commercially.
"[We] also need some contribution from those people that are both contributing to the pollution and using the public water good for their private profit, in the form of a small royalty that will come back to the public and be used for the clean up of the water ways but other tings as well.
"If New Zealand can't get on top of our environmental challenges, particularly relating to fresh water and climate change, who can?
"And I find that quite a chilling question. Because if New Zealand can't get these challenges under control there is really no hope for the rest of the word."
National MP for Hamilton East David Bennett disagreed and said while lofty promises around water royalties had been made by Labour, details around price remained undecided.
"The devil will be in the details," Bennett said. "It's important to look at what people actually deliver and intend to deliver rather than what they say and wish to dream of."
Bennett said National will make 90 per cent of rivers swimmable by 2040.
'There is a $100 million fresh water improvement fund that is available," Bennett said.
NZ First list MP Denis O'Rourke argued that water should not be taxed or levied.
"Rights to take and use water must only be available to New Zealanders," O'Rourke said.
"Taxes are not needed to achieve a much-needed clean up of New Zealand's rivers and lakes."
O'Rourke said water is a common good that can't be owned by any person, Iwi, or even the crown.
"We think ownership is not the issue and in fact it is management which is the issue."