Circle Jerk promises excitement
|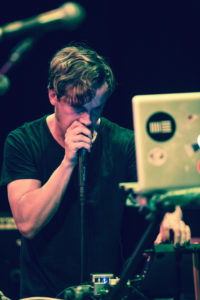 Waikato bands will be celebrating – and performing – each other's work in September at the ninth annual Hamilton Circle Jerk.
The music event is unique, with each band or musician expected to perform two covers of songs created by other Hamilton bands, past or present.
Maria Mo, a classical pianist who has studied in Vienna, will be joining band mates Liam Clancy and Sam Brockelsby for this year's concert on September 2.
"Tradition is that we all cover each other's songs," Maria Mo said.
"I'll be performing for the first time this year with some friends of mine, so that's quite exciting."
The "Jerk" returned to Hamilton last year after a five year break due to lack of interest, and Aaron Gott, another performer, is excited to see fellow band mates back in Hamilton.
"A bunch of Hamilton bands getting together in one place, everyone is kind of spread out so you don't really get to catch up much," Gott said.
Gott hopes that the event will have an aura that echoes the "Jerks" of old.
"It'll just be high energy hopefully, there will be diversity, and there will be heaps of different bands and different styles."