Black Fern Talawadua named for Waikato in FPC opener
|
There has been little time to celebrate for Waikato captain Sosoli Talawadua in the wake of her World Cup win with the Black Ferns in Ireland.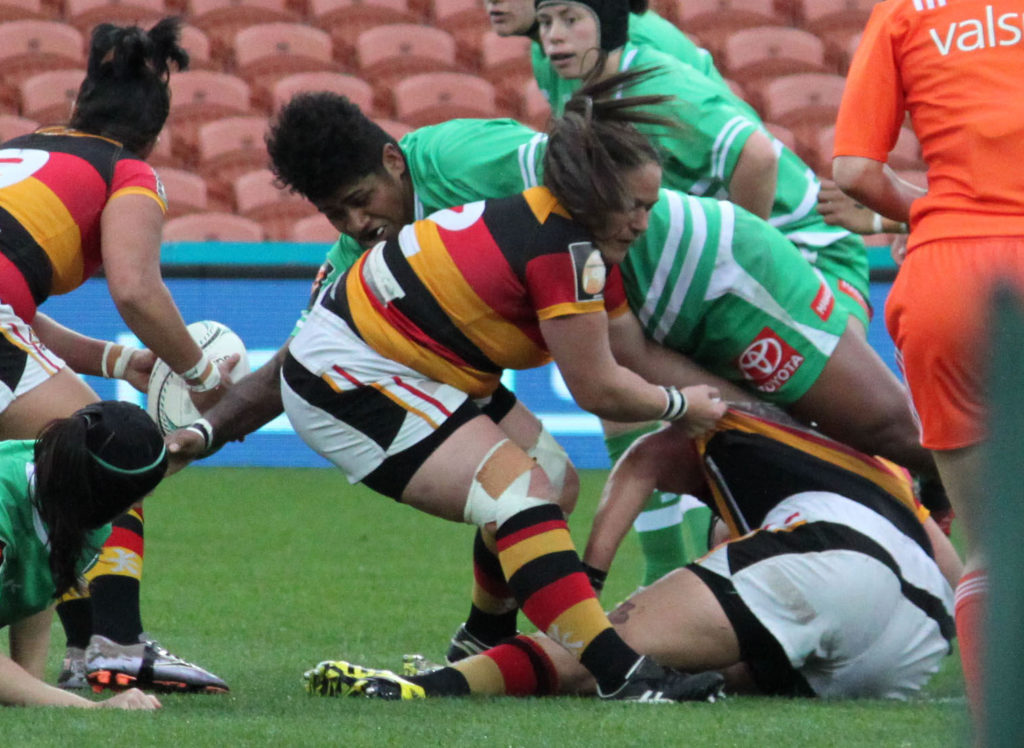 Talawadua is straight back into the thick of things, being named to start at hooker for Waikato when they take on Tasman in their opening game of the Farah Palmer Cup season.
Coach Wayne Maxwell said that having her back has certainly worked in his side's favour.
"We've had a few injury scares, so having Sos back in the fold has helped us bolster our starting 15," he said.
The match day team of 22 features a whopping 10 debutants as Waikato will be without their remaining Black Ferns contingent, including the hat-trick hero of the final, Toka Natua.
"We're looking at resting her as she had a huge workload over at the World Cup," Maxwell said.
"But she's really keen to get back in the fold with the girls in the Farah Palmer Cup."
Ferns team-mates Chelsea Alley and Stacey Waaka are still enjoying the sights over in Europe, but are scheduled to return next week.
Waikato won their last pre-season hit out against Bay of Plenty and Maxwell was pleased with how his new players went.
"It was a game that we were able to test a lot of our new girls in, there are 14 with our squad this year who are new to the environment," he said.
"They've fit in really good, they're buying into the culture and legacy of what the jersey is all about."
The jersey is going to look different this year, for the first time it will feature a Skycity logo front and centre as Skycity Hamilton signed on as the Waikato Farah Palmer Cup team's first official sponsor.
"The sponsorship is awesome, it's great to see that there's a commercial viability out there for women's rugby and Skycity have definitely put their hands up in claiming the front of our jerseys," Maxwell said.
"It's another step in being recognized, there has definitely been an increase in numbers of people watching the games and we've noticed it here in the Waikato in terms of increased player numbers."
He wasn't sure what to expect from Farah Palmer Cup newcomers Tasman, who will have home field advantage in Blenheim this weekend.
"Like any other team, Tasman have got a good shot, on the day it comes down to who's going to last that little bit longer – they are  the team that will get the big win," he said.
"Hopefully people will see a reasonably solid performance out of us, 10 of our players are new so all we're looking for is some clarity with what we want to execute."