Waikato goat rescue charity fights for the little guys
|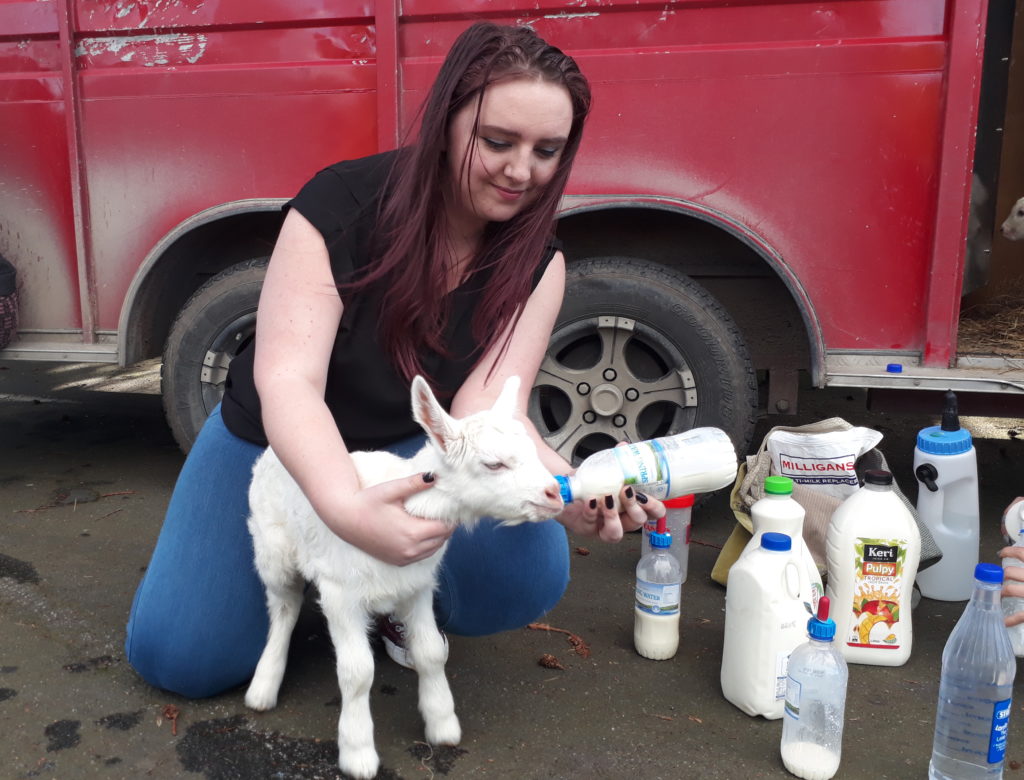 Hamilton woman Jen Hyde spent Wednesday afternoon this week bottle feeding kids, wiping up poop and comforting distressed babies, some of whom were only a few days old.
Without her, these kids could be dead.
Her organisation, Goat Rescue and Rehoming, started two years ago. Today was the first time they had rescued kids from a goat dairy farm, they normally save tethered goats and wild kids.
Thanks to volunteers and The Animal Sanctuary she helps rescue goats that have been cruelly tethered, as well as feral kids who have lost their mums due to hunting.
"There are thousands of people in New Zealand who want to help and have big hearts," said Hyde.
Since starting up her rescue, Hyde has been shocked at conditions goats are kept in, and some owners' lack of knowledge.
There was Bilbo, the goat from the Bay of Plenty who had been tethered up for so long the chain had cut into his flesh. His leg had to be amputated.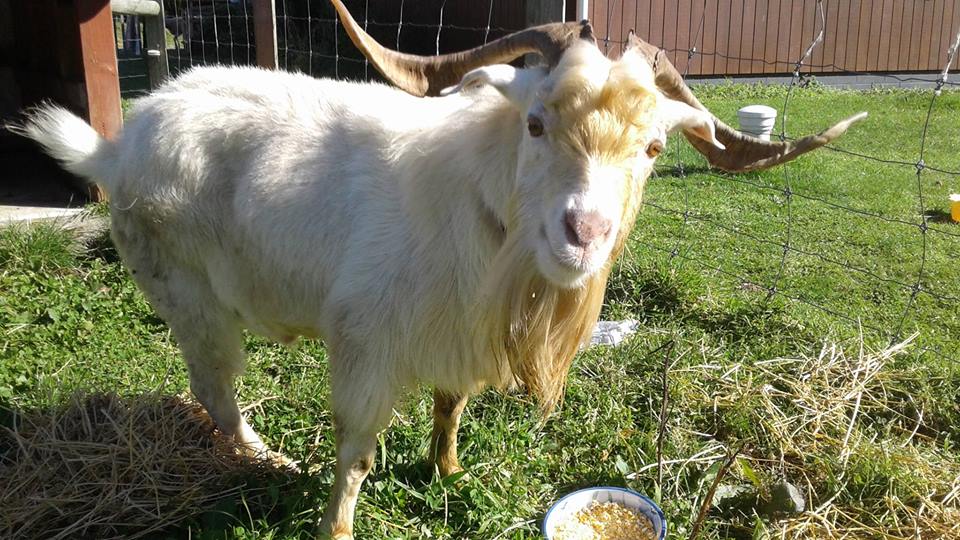 A few months later, thanks to Hyde's work, that goat now bounces around on three legs in Upper Hutt.
There was also Solee, a Raglan goat tethered on its own beside a dirt road and riddled with worms.
"With the help of the community, he was released," said Hyde.
Goats don't have lanolin in their coats like cows or sheep, and need shelter and protection from the elements.
"People in New Zealand think of goats as lawnmowers, it's very cruel," said Hyde.
Her love for goats first started when she met Peanut.
Peanut was a goat in her neighbourhood who was tethered to a fence, lacking water, shelter and any substantial form of food.
"I realised over time what a travesty that was," said Hyde. "I fell in love with Peanut."
Hyde researched into goats, and found they were herd animals who love company, they need more than grass to survive and their coats aren't waterproof.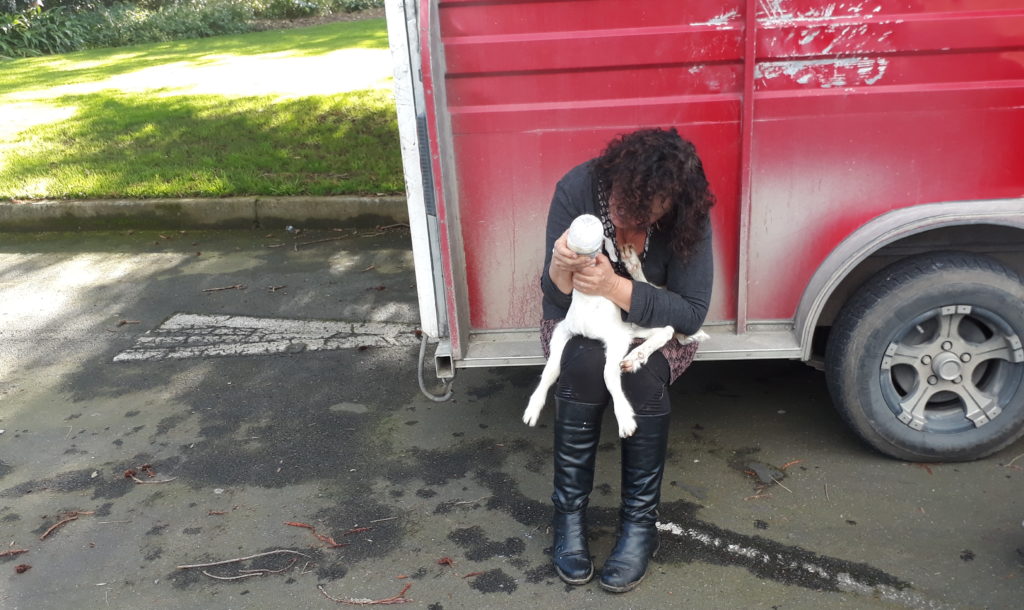 Paul Judge is a film maker and activist who helped with the most recent rescue from a farm. He said male kids are treated the same as bobby cows and he hates it.
"The goat industry is a lot more cruel than the dairy industry," said Judge. "They just cut their throats, it's horrific."
In order for a goat to produce milk, it must have a baby and Judge believes that many people don't connect the dots about where their milk comes from.
The farmer is often left with too many kids. They can end up being killed or separated from their mothers at a young age causing great distress.
"We have to kill baby animals to have milk… if you did that to a human baby," said Judge.
Hyde uses her Facebook page to keep people updated and find homes.
She recalls a recent encounter with a Raglan farmer who had rounded up several feral goats, and was ready to send them on the meat truck.
Hyde stepped in, using her Facebook page to find a home for the goats, and within 24 hours a couple from Coatesville in Auckland had driven down and adopted them.
"It makes my heart glad, it's a very satisfying passion."
Jen Hyde is desperate for more volunteers, whether you can adopt a goat, foster, help with transport, or donate to their Give a little page here.
Visit her Facebook page to find out more at GOAT Rescue and Rehoming