Dry July raises $300,000 for cancer
|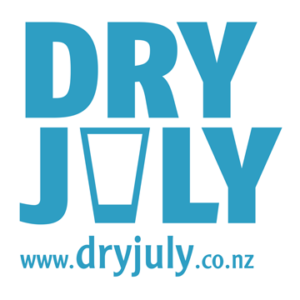 The Dry July campaign, in which 4000 people gave up drinking (mostly) alcohol for the month, raised $300,000 for charity.
Marking its fifth year in New Zealand, Dry July is a month-long challenge where participants raise money to support those diagnosed with cancer.
Chief executive officer of the non-profit organisation behind Dry July, and its co-founder, Brett Macdonald, said: "You might think 31 days without alcohol seems tough, but it's nothing compared to what cancer patients are going through. That's why, six years on, Dry July is the opportunity to make a real difference to the lives of people affected by cancer."
While abstinence from alcohol is the challenge for many, others have given up other drinks of choice for the month of July, including coffee and soft drinks.
"While I have battled the odd craving or two for coffee (especially at 4.30 in the morning) I've been surprised at how little it has impacted me and can say that it can indeed be done," participant Sam Eagle said on Facebook.
But there are those who believe that the calendar is becoming crowded with fundraising events.
Wintec student and musician Lex Porter said perhaps it was time to start a themed year instead. "To be honest, I'm getting a little tired of the fact that there are almost no 'ordinary' months left, what with Movember, NZ Music Month, Dry July, etc., etc."
For more information or to donate, visit the Dry July website.