Zac meets the families and fights with his feelings
|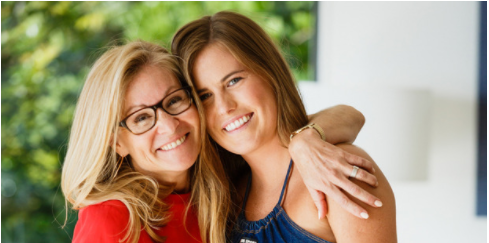 It's meet the parents week! And I am buzzing. The reason I'm so excited is because mums have this sixth sense when it comes to people and if they're anything like mine (and I hope they are) they'll call them out.
It's also meet the best friends week and, as Lily said: "Your mother knows you because you come out of her uterus but your best friend knows all your weird and wild stuff."
First up he meets Claudia and her two best friends at Takapuna beach. They ask important questions about how he kisses, never mind if he has a job, a dog, or a house.
Claudia's parents seem pretty chill and I'm already starting to lose my excitement. Can someone please ask some awkward questions?
Zac says he wants to keep her safe, it's almost like an older brother. Claudia's mum says she has a good gut feeling. It's a shame that it's been leaked Claudia is going home next.
Lily's family is next, will she have some eccentric wild parents? Will she have tea drinking fancy parents who she rebelled against? So many questions, and too many adverts in between.
Zac turns up at the Martinborough farm, where Lily has dirt bikes and wine waiting.
Lily's family are actually really cool, I want them to adopt me. Their table spread was also the best out of all three homes.
Lily's mum brings out the hard questions, Zac is stuttering lost for words. Her father wears a blazer and sits quietly. Lily's mum gives her blessing, but also has her doubts about how strong Lily will be if she is rejected.
They kiss on the beach, and I'm falling in love with them together. But then I remember I also like Viarni so I can't fully enjoy this scene.
He meets Viarni at a beach where they are picked up on a boat by Viarni's older brother, Torrin, who asks some really hard questions.
"Do you like her?" asked Torrin.
"I wouldn't be here if I didn't," said Zac.
"Cool," said Torrin.
Viarni's house is beautiful, as was Lily's and Claudia's. I'm starting to wonder if you have to be rich to be a bachelorette?
Viarni's family have a cute white dog, but her dad looks a little scary.
"Your parents have it, your friends have it, you've been looking for it, so why haven't you got it?" says Viarni's dad.
Which I interpret as why are you nearly 30 and single, is there something wrong with you?
Her Dad asks Zac if Viarni's number one, yes or no, and Zac is sweating and looking at the producers like please call cut now.
He never answers.
They hug goodbye, and Zac said that hurting Viarni gives him physical pain. He tries to talk about it, but breathes heavily and walks away from the camera.
The weight of three girls on his shoulders, metaphorically.