The tale of a man, his dog, and the fight for a rental
|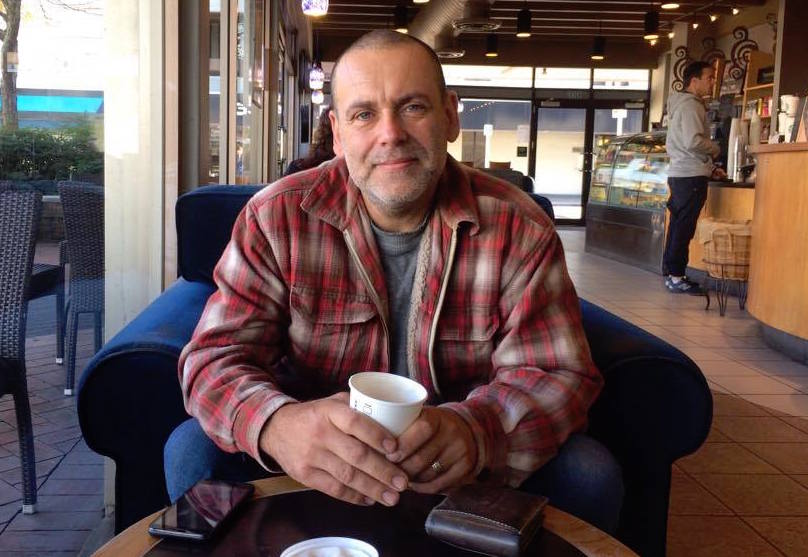 Pat Dudley was sick of life in France so he moved to New Zealand with hopes of a fresh start for his family and his beloved dog.
He was shocked to discover how dog unfriendly landlords are.
Dudley, originally from Bristol, had spent 13 years in France but had grown tired of the negative attitude towards the British.
After searching for over 12 months, he finally found a house in Te Aroha that would accept his dog, only to be told his children were not welcome, with no explanation as to why.
"It's a nightmare," Dudley said.
Dudley, a carpenter and electrician, moved to New Zealand from France in February this year, and had spent 12 months before that trying to find a rental that would accept his family and his dog.
"Hardly any would accept a dog, but to my amazement they would accept cats, which I thought bizarre. I've lived in the UK and France and never experienced dogs not being allowed," Dudley said.
His beloved eight-year-old border collie Blue is still in France with his wife and is due to be shipped over here when his wife moves over with Curtis, one of their four children in June.
"We are paying $7500 to ship him (Blue) over. If he wasn't important I'd save my money, he is my best mate."
Dudley has been living in an apartment in Hamilton central with his youngest son Austin, 16, but they moved out last weekend due to renovations.
They managed to find a share house on neighbourly, but it doesn't compare to what he had back in France.
He is allowed his dog, but shares the amenities of the house with the owner who lives there as well. Dudley plans on relaxing for a few months before searching again for his own place.
"I love New Zealand since I've been here but people's logic is so anal, [it] seems to be a real unbalance in the rental market."
His experience may be typical. Out of the 430 Hamilton properties for rent on Trade Me, only 35 allow pets.
That's only 8.1 percent, and according to Statistics New Zealand, we have 4.6 million pets, outnumbering the owners.
At least once a day Rachael Maher, of Paws for Life in Hamilton, has someone ringing her because they can no longer have a pet at their rental.
Maher believes many landlords have a blanket ban, but you can often talk to them, and show them your pet is a good animal and well-trained.
"It depends on people, all animals have potential to be destructive," Maher said.
People who adopt an animal from Paws for Life who are currently renting must bring in a signed form form from their landlord to confirm they are allowed a pet, Maher said.
Jeremy Baker, a property manager for Glass house residential property management, says Dudley's case is typical.
"I think that probably reflects what you see out there in the market, most landlords are probably taking the cautious approach," Baker said .
He said 70 percent of landlords generally say no to dogs, and recommends renters are honest with their landlords, and provide references when they view a rental.
"Bring us a photo of your dog, again not wanting to tar everyone with the same brush you know, we've been told about these lovely golden labradors lots of times, to find out they're actually pitbulls or something like that.
"Our recommendation really is cats, you know if they've got good tenancy history we don't have too much negative experience with cats," Baker said.
Property managers do understand that there are good tenants out there with dogs, Baker said.