Boob Zine makes statement at Hamilton's annual festival
|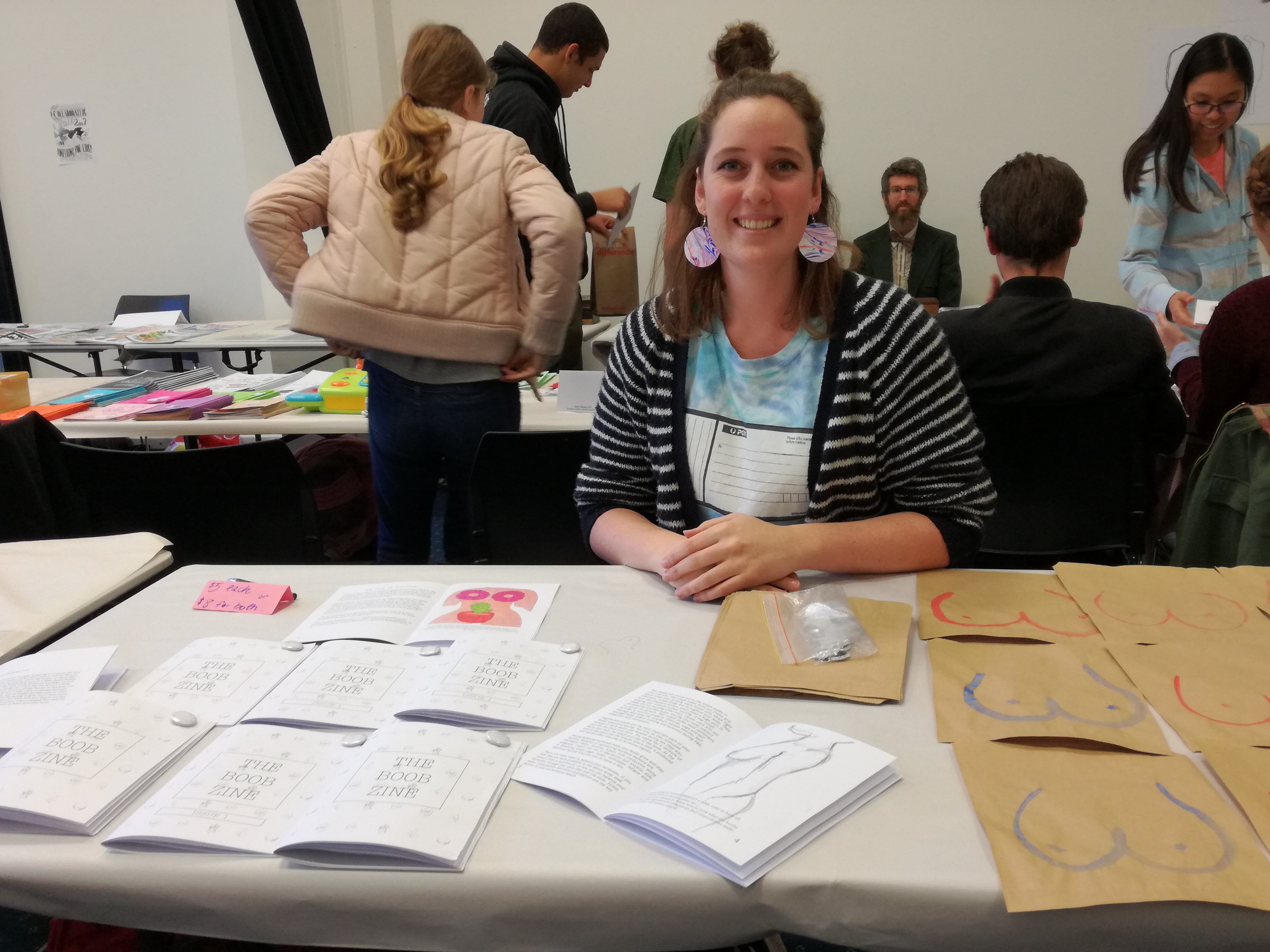 Melbourne-based Zinester Jennifer Darnell made the trip to New Zealand to spread the word about boobs at Hamilton's annual Zinefest.
The event was the first New Zealand Zinefest of the year and is the fourth to be hosted in Hamilton.
Zines are self-published works of art that are not bound by editorial demands.
Organiser of the event, Aaron Christiansen, said zines allow artists to push the boundaries.
"People aren't in it to make money, it's more to just get your ideas out there," Christiansen said.
"They're quite special," he said.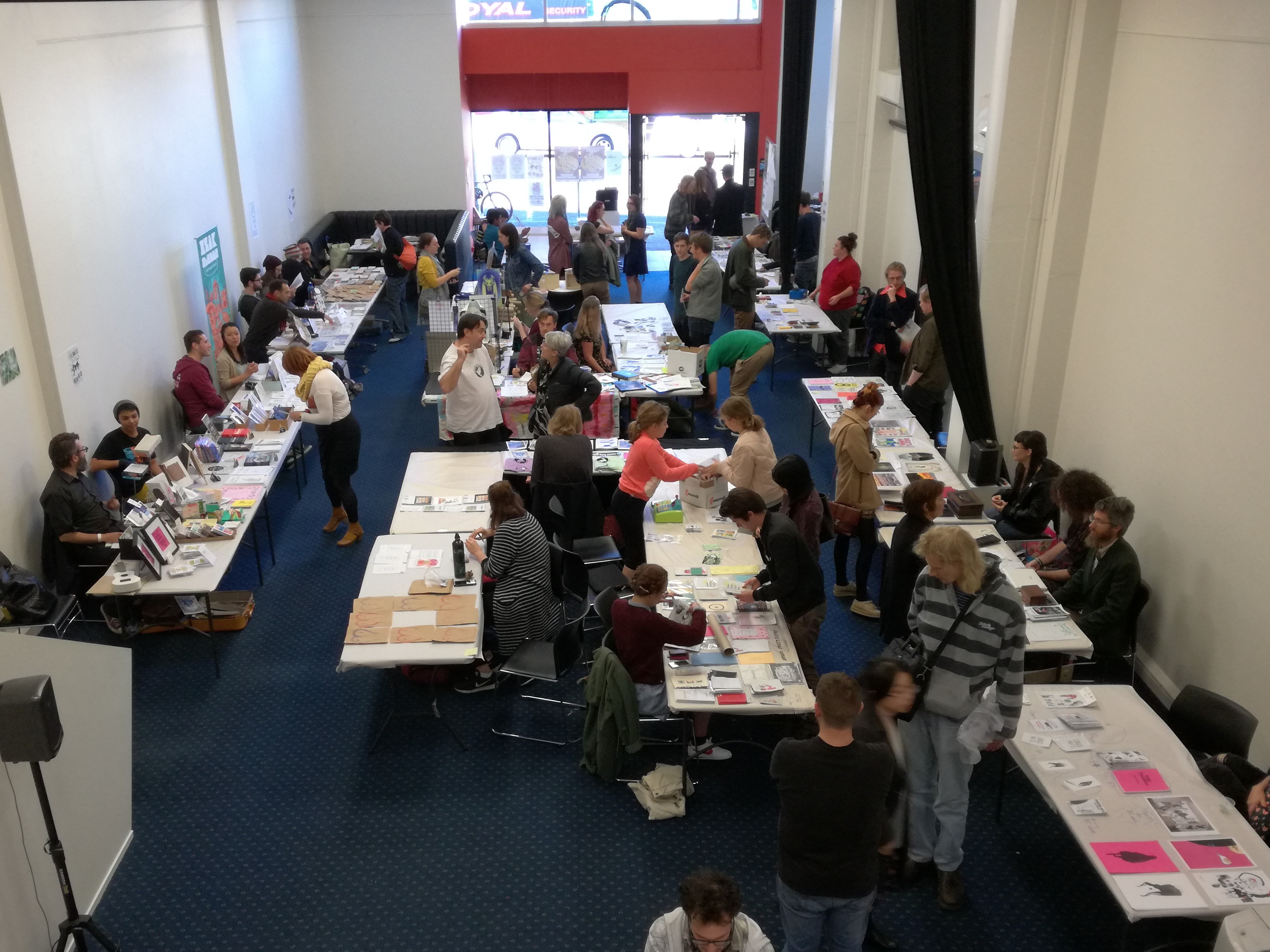 Zines can take the form of many things, including comics, prints, pamphlets or a type of magazine, and often explore niche topics.
The Zine Darnell exhibited at the Zinefest was The Boob Zine which explores exactly what you would expect – boobs.
Darnell said creating a Zine was the perfect way to educate people on a topic that she is passionate about.
"Boobs are so great, like why aren't we talking about this?" Darnell said.
She said she hopes her Zine will help both men and women realise they can talk about boobs without objectifying them or feeling ashamed and awkward.
The idea started with a day dream.
"It was like a 10 or 15-minute daydream where I was like almost just paralysed thinking about it and it was all in my head playing through like a movie in my head," she said.
Darnell said she wanted to help remove the taboo and judgement that some societies are conditioned to have around being topless, breastfeeding, breast cancer, and sexuality.
"People see boobs and go 'oh put that away, that's embarrassing, there's children around!'" Darnell said.
She said it is crucial that people appreciate how complex and important they are. She hopes to remind people that they are a part of the body requiring care.
"We've all had boobs for a long time, how long have we been having babies? Long freaking time! And how much do we know about it? F*** all," she said.
"In the Middle East people are wearing the full burqa," Darnell said. "And we're looking at them and going 'oh you're taking women's rights away, you're covering them up blah blah.' It's like, well actually, we've done that. We've already been there, done that."
Every three months Darnell plans to release a new Issue around topics such as breast cancer, man-boobs, and breast-feeding.
Issue One is called The Birthday Suit and tackles the concept of "nakedness".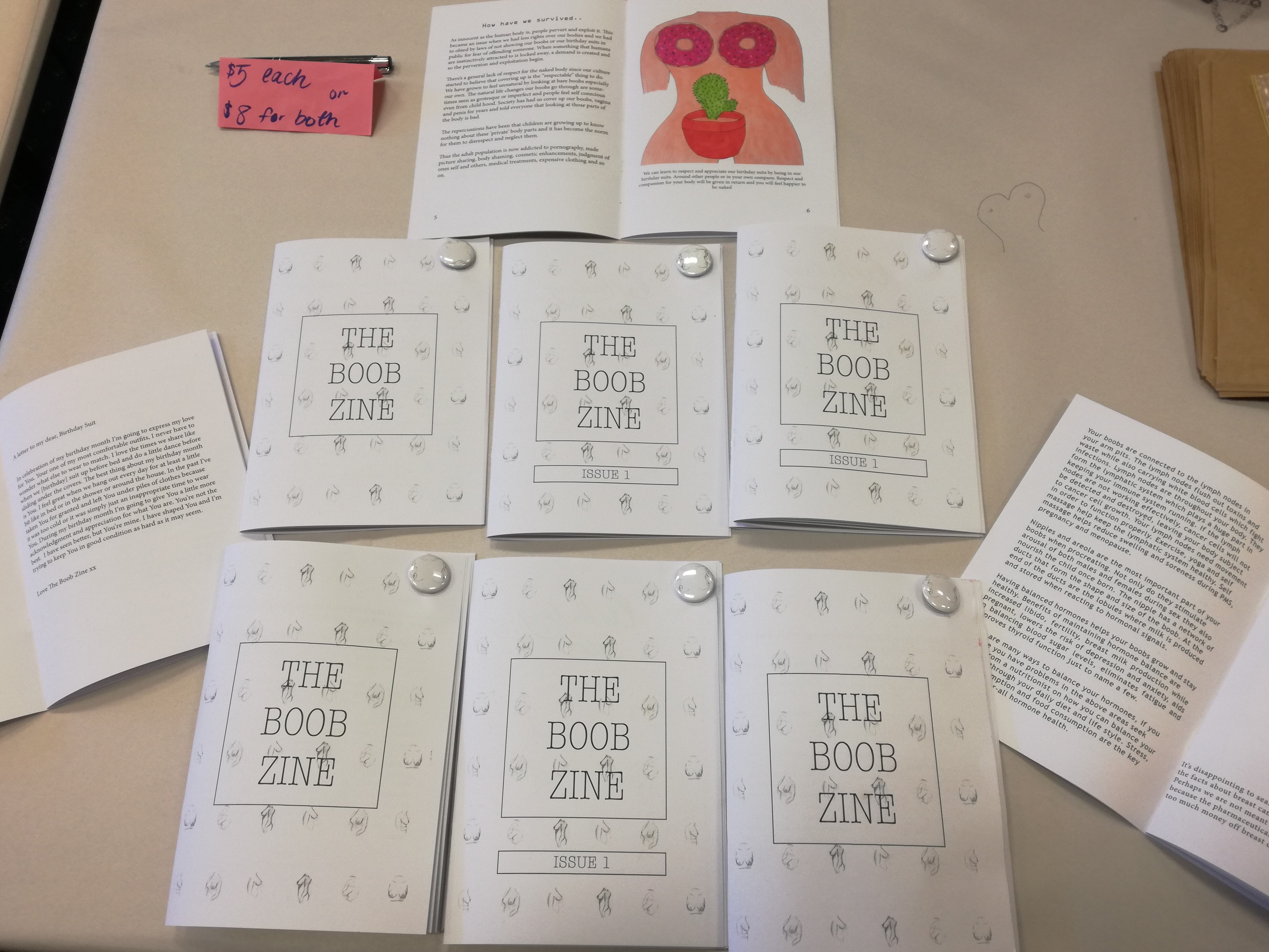 The Best of the Fest was awarded to Ezra Whittaker-Powley for her zine The Lonesome Voyager.
Christiansen said the Zinefest is a great opportunity for artists to get their name out there and their work recognized.
"They've used it as a good start to building up their career and getting their own works published," Christinsen said.
"It helps them build that initial core fan base and just meet all these like-minded artists."
https://www.instagram.com/hamiltonzinefest/