Spectators share the strains and sprains
|
Ambulances at most regattas may be a more common sight than you think.
Event Medic and Safety managing director, Christopher Griggs, says it's almost a normal occurrence outside of the Aon Maadi Cup.
"It's a good regatta when you don't have to call an ambulance," Griggs said.
Rowers aren't the only people at regattas who suffer from injuries, so do the spectators.
Sports medic Kelsi Parker says one of the worst injuries she's seen happened to a spectator.
"At the playground someone fell off and there was a fracture dislocation of an ankle," Parker said
She said that most spectator injuries are not that extreme.
"They've either stubbed their toe or pulled a calf muscle, or they have a bit of Achilles pain maybe, just from walking in not very comfortable foot wear," Parker said.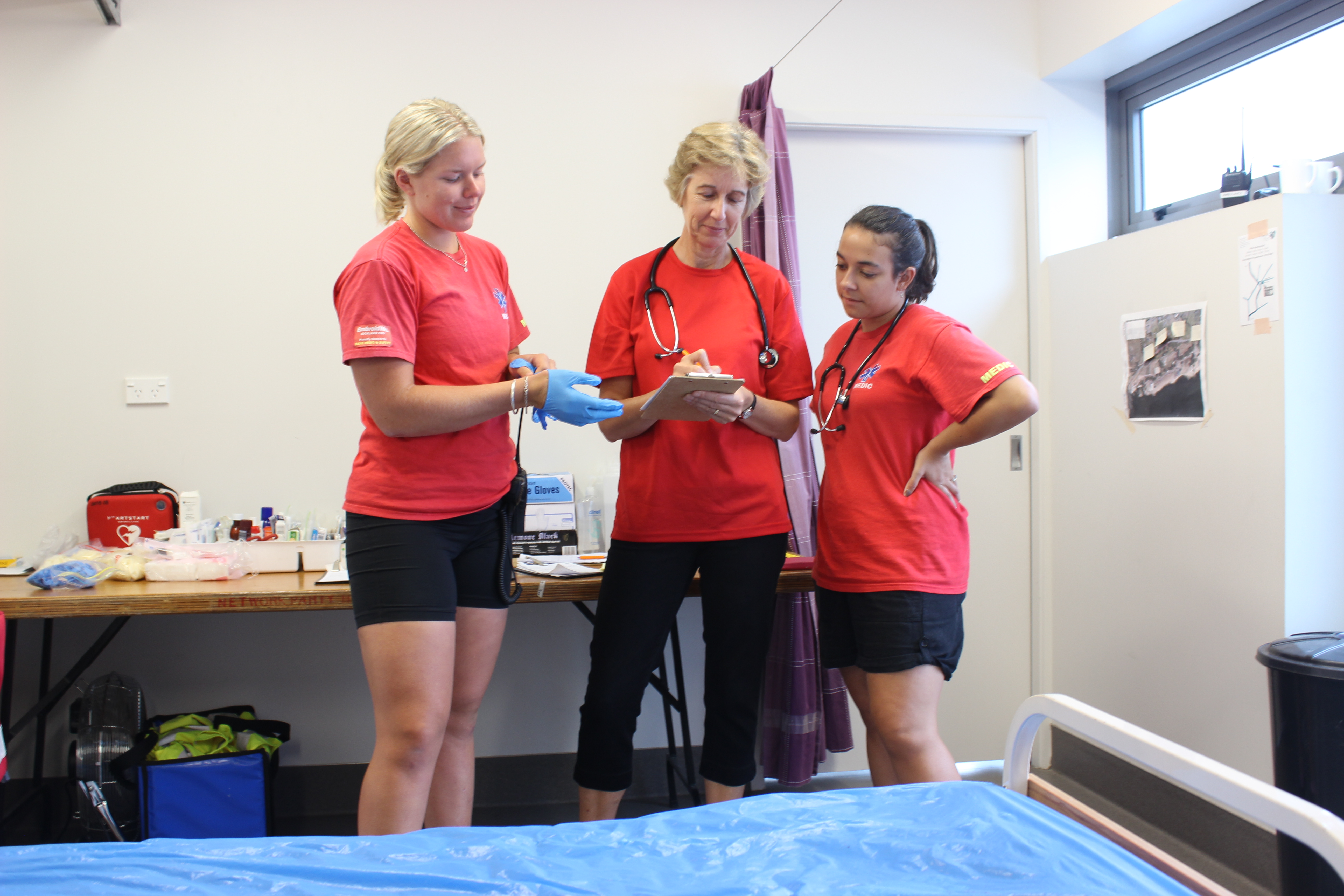 Typically, the team sees more spectator injuries towards the end of a regatta as numbers grow for the finals.
Apart from injuries, well meaning spectators can also pose another problem for EMS, sometimes interfering during an assessment, said registered nurse Vanessa Wiley.
There was a recent example when a rower needed some first aid and a spectator was upset that the rower was walking after someone from EMS said they could.
"They saw that they were struggling to walk and we had a medic who's almost a qualified physio with them at the time but in their [spectator's] opinion they didn't think they should be walking," said Wiley.
She said it can be frustrating, though most spectators do not behave like that and if they do, it's only because they genuinely care about the patient.