Online and offline connect with the Travelling Book
|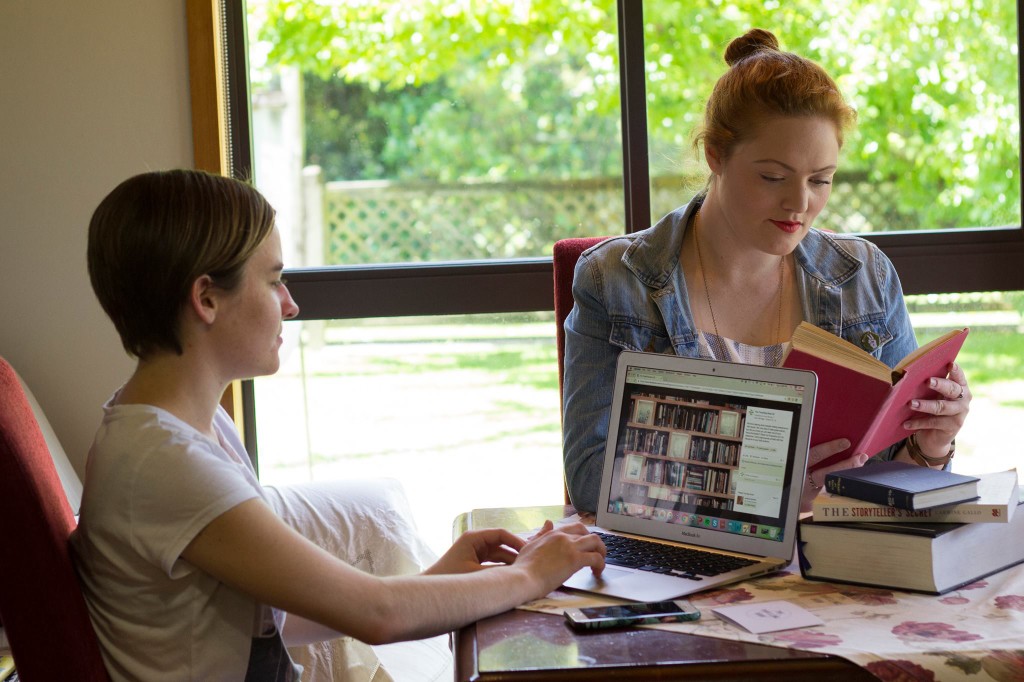 In an increasingly online world, two tech-savvy Wintec students are using the power of social media to encourage people to go old school and bury themselves in a good book.
The Travelling Book NZ is a project inspired by book exchanges, but with a twist. Instead of having a place to go and collect the book, the Hamilton book loving community will share it around.
The initial connection will be made through social media in a campaign run by the Media Arts students.
"Our hope is that through the use of a tool so many people use every day, we can encourage people to briefly go offline to connect with others in a way they haven't before," said Ruth Germon, one of the students involved.
Details on how the project will work await the receiver along with some specially curated surprises. Inside is also a journal for each recipient of The Travelling Book to pen down some of their own thoughts.
"While it all might sound a little vague, that is part of the surprise of project," Germon said. "Telling all of the secrets now would be like ruining the plot in a book."
What they can say is that there is a box with a book that will soon be available for a lucky book lover.
The project is in collaboration with the Hamilton Library, which has proudly sponsored the book that will soon be travelling around.
"The final details are almost in place and in early November we will be posting on Facebook the date and time of the launch, but the catch is the finished project can only go to one person at a time," said Anna Strong, who is also involved in the creation of The Travelling Book.
For more information, check out the Facebook and Instagram pages @travellingbooknz.