DOC decision bad news for seabed mining opponents
|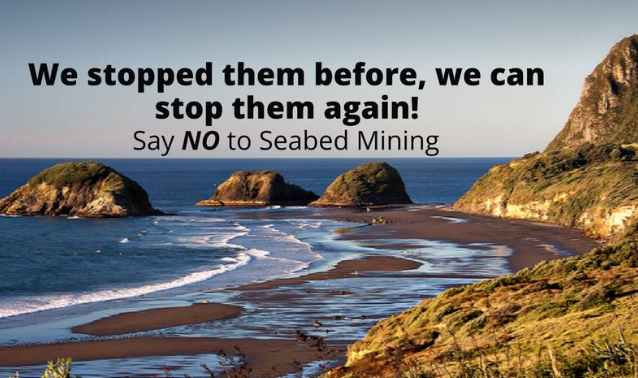 The Department of Conservation faces severe criticism from seabed mining opponents after giving the green light to a controversial application to mine 50 million tonnes of iron-ore laden sand from the seabed off the coast of Patea.
DOC declined to support a similar application made to the Environmental Protection Authority (EPA) by Trans-Tasman Resources (TTR) last year after having concerns sand stripped of iron ore would not return to the seafloor and could impact marine animals and organisms as a result.
Scientists have since concluded the fine sand would clump together and descend to the seafloor faster than originally thought, thus lessening any significant environmental impact.
DOC also said other important factors in the application had also been addressed.
The public are now able to make submissions for or against the mining application which covers a 66 square kilometre area but DOC have chosen to refrain from submitting, saying in a statement that they are satisfied all conservation measures have been met.
However, Ngati Ruanui, the iwi most affected by the proposed mining was left bitterly disappointed by DOC's decision.
"I just don't understand how the heck DOC signed this off. They can ring and tell us when they'rereleasing a kiwi, but they can't ring and tell us when they're making a radical decision that will directly affect us," Kaiarataki of Te Runanga o Ngati Ruanui, Debbie Ngarewa-Packer said.
"There was no engagement, that's the real sadness in all of this, as treaty settlement partners we are supposed to work together," she added.
Submissions close at 5pm, Monday, 14 November 2016.