Wham! DC takes a pounding
|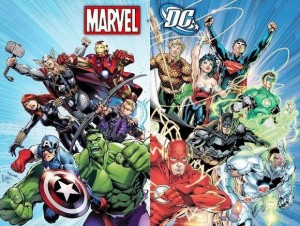 DC and Marvel have been competing for audiences since the beginning. Recently, critics have been trashing DC movies and praising Marvel productions.
Marvel movies such as Captain America: Civil War and Ant-Man received high praise from the critics.
"Marvel movies take dull characters and make them interesting, flawed humans. DC films do the opposite," Hamilton movie enthusiast McKenzie Rohleder said.
DC released Suicide Squad on August 3 and movie critics rubbished the film.
"Suicide Squad, by all reports, is an outstanding film edited into oblivion," said Rohleder.
Harlen Graham, another Hamilton-based movie enthusiast said DC is a dark look at superheroes. "They don't look too much into their everyday lives, whereas Marvel tries to tell us that Iron Man may be a flying suit of armour but at the end of the day he is still Tony Stark."
Graham added that critics try to find the funny side of the story that does not exist in the DC world. "The critics see Harley Quinn as some sort of comedic relief, but that is only because she is crazier than Joker himself. She would kill a man, purely because Joker asked her."
Rohleder believes DC films such as Batman v Superman, Green Lantern and Suicide Squad received such negative critic reviews because they are uncreative. "They paint over rushed scripts and under-developed characters with money shots."
Rohleder said that DC films do not meet the standards of the comic books they come from.
"For example, the Harley Quinn and Joker relationship is abusive, but the movie recuts it to make it loving." said Rohleder. "I think the critics understand the original content better, which is why DC stuff reviews badly."