Immigrants face tough search
|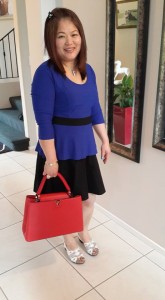 A Hamilton woman says finding work is tough, particularly for those from other countries.
Vouch Ky is an immigrant from China who arrived 15 years ago, as a tertiary student and a mother.
She said New Zealand is not a good place to find a good job.
"I see lots of elderly people having to push trolleys at Pak'nSave, which seems terribly unacceptable to me. They served this country, and now they are not being cared for like they expected to be in their old age."
Vouch Ky's last job was as a census enumerator for Statistics New Zealand where she distributed and collected census forms in Hamilton.
She worked in that job for six weeks, and she received good wages. She enjoyed it because she met people.
Vouch has been looking for a new job at a bakery shop. "It is very difficult to find a job, especially for international people like me. The government should consider the best way to help international people to find a job."
Vouch Ky said the best way to improve the employment rate is to "bring back unions so that employees have a voice and cannot be bulldozed by employers and the business industry."