10 things I wish I knew before studying
|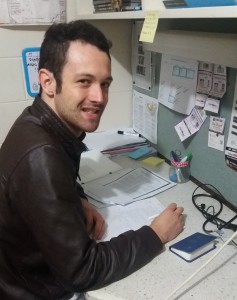 Coffee, ear plugs and good time management are three essentials for any student. Procrastination is something to avoid.
Starting university or tech is a scary time for most. Wintec student Tyler Fleming, 21, is completing his third year of a Bachelor of IT and says he would liked to have known how stressful the work load would be.
"I wish I knew what the papers I chose consisted of and how my degree would fit into the real world," said Tyler.
Tyler said he finds managing his time difficult.
"It's hard to balance between social outings and the work load, as well as a part time job," he said.
"However, that sense of accomplishment you get when you pass a paper – that's a one of a kind feeling."
So, to all of you secondary schoolers and others who are thinking about studying, here are 10 things you should know before you start:
Don't leave everything until the last minute. A lesson yet to be learned by most.
At times, the work load will be overwhelming, but DON'T GIVE UP! You will be fine.
You will probably be the poorest you've ever been, even with a part-time job. Paying for food, bills and rent sucks.
Coffee is amazing – especially at three in the morning when you're trying to finish assignments.
Don't judge a person when you first meet them. You will make the most unlikely friends.
Don't feel pressured to be in a relationship. You may feel like the only single person in the world. Don't worry about it, just have fun!
On that note, invest in some ear plugs… Flat mates can be… noisy.
Don't forget to take your ID to town. There's nothing worse than setting yourself up for a great a night out with your mates, then hitting town and forgetting your I.D.
Don't be afraid to ask for feedback. You've paid thousands of dollars for your tutors to help you.
Learn to manage your time. Balancing your work, study and a social life will be a struggle.