Artist displays five year's work at Mini Fringe
|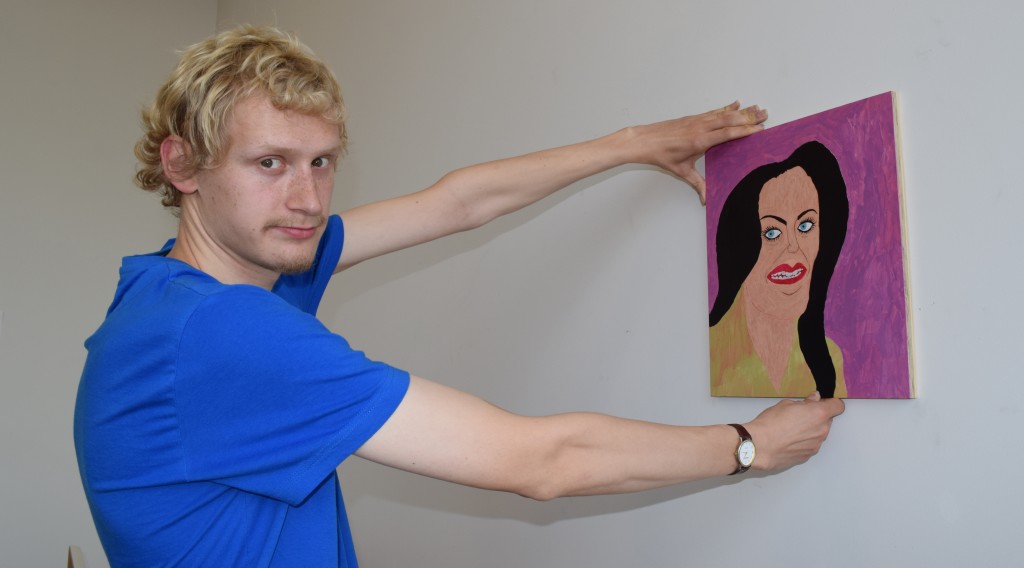 Wintec fine arts student Joseph Scott will be putting five years of work on display when he opens his exhibition, The Breakfast Club, at the Hamilton Mini Fringe Festival this year.
Scott, who is set to graduate next year, said the collection spans from work done before he started studying through to current works he has produced.
"There's going to be a couple of found objects, but it's mostly 2D drawings and paintings.
"I just thought it was a chance to show what I am working on."
Scott describes his art as "just jokes and stuff disguised to look like fine art really.
"There's a distinction between what I thought I was doing then and what I think I'm doing now. I think it's just getting more elaborate at making really obvious jokes and statements or whatever."
Scott says the exhibition is a good way of laying out what he had  before  making a leap away from it.
"I'm kind of looking at branching into more sort of sculptural… performance and stuff like that."
Spokeswoman for the festival, Jo Williams said people can expect to see unfamiliar artists on the Mini Fringe.
Williams says Scott has curated a number of exhibitions including the David Lloyd exhibition  earlier this year.
"Joseph is a great example of people taking advantage of the opportunities that are out there."
Williams says organisers have changed the dates of the Mini Fringe  this year to line up with other national fringe festivals so that "we can sort of be on a touring circuit for Hamilton artists to go to other artists and for acts from other festivals to come to us.
"We've got a really good variety of new artists who are all of note. Every time the community comes together and brings us this diverse set of stuff and it's very rewarding.
"We've got some good examples of community collaborations which we really believe in."
Williams said another highlight of this year's festival is filmmaker Colin Hodson.
"He's a good example for students to follow because he's made several feature films with next to no money on a handy cam and ended up having them screen in festivals overseas."
Scott's artwork will be on display at the Meteor during  festival which this year runs from September  25 – 27.