Who is Rachel Glucina and why is John Key always phoning her up?
|
New Zealand's most feared and loathed gossip columnist will talk candidly about her spectacular tabloid career – which includes a close friendship with Prime Minister John Key – when she appears as guest speaker at the Wintec Press Club free lunch extravaganza in Hamilton on August 15.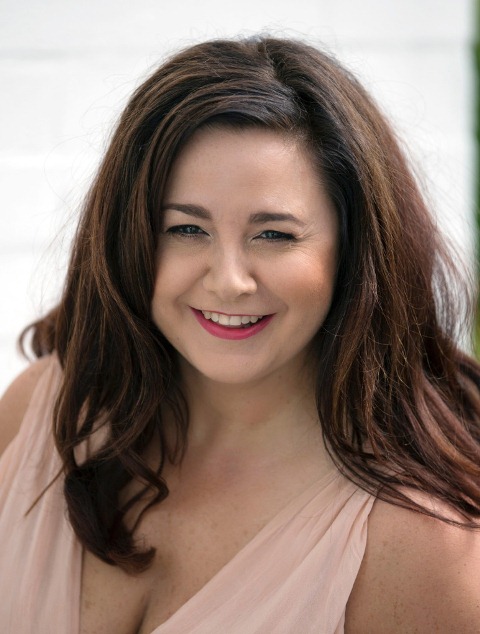 Rachel Glucina, 40, who writes for the New Zealand Herald and recently got the Mona Dotcom scoop for Woman's Day, regularly dishes all kinds of dirt on household names as well as complete nobodies.
Wintec editor in residence, the journalist and author Steve Braunias, said he was thrilled that Glucina had accepted his invitation to speak at the press club.
He said, "She  uses her column in the most-read newspaper in New Zealand to give her full support to John Key and Judith Collins, and to scorn some of National's enemies. What's up with that? Is it journalism gone mad? Is it flat-out propaganda? Or is it some other kind of bullshit?
"But I've always liked Rachel, and regard her as an ingenious reporter. She breaks lots of stories – and will be an important player in the election campaign."
He will interview Glucina onstage at the event.  An invite-only audience of 100 (including many people who Glucina has written about, from politics, media, and entertainment)  will also get the chance to ask their own questions.
Glucina says, "Some of the stories I'll share have never been printed before, including the one about the political leader who's given me carte blanche to write about one of his MPs.
"I'll talk about some of the battles (and the scars), and the change in the nature of tabloid journalism after nine years at the top of the business.
"Gossip was a bad word when I started at the Herald on Sunday in 2005. News purists thought of it as mindless tittle-tattle and there was some concern as to how readers would react.
"The editor buried my column in between the classified section and fishing. If I hadn't hooked a Rolling Stone I may have long dwelled in hack obscurity.
"I know Duncan Garner talked about the political scalps he's claimed. He has a wall of mounted egos. I have little black books stuffed with secrets and a contact list teeming with names, including celebs, politicians, business leaders, QCs, crime figures, social jet-setters and sporting heroes.
"There's been a few war wounds along the way, but that's par for the course."
Previous speakers at the Wintec Press Club include TV3 presenters Duncan Garner, Patrick Gower, and John Campbell. "TVNZ don't employ journalists, so I haven't approached the state broadcaster," said Braunias, who convenes the press club in his role as life president.
The press club is staged by the Wintec School of Media Arts, and is held three times a year on behalf of journalism students at Wintec. As well as students and staff, the audience features an invite-only crowd of about 100 identities in sport, politics, business and the arts in the Waikato, Auckland, and beyond.
Guest diners at previous press club events have included Colin Craig, Winston Peters, Marcus Lush, Sarah Ulmer, Michele A'Court, Dame Malvina Major, Guy Williams, Te Radar, and an MP who threatened to beat up a guest speaker and throw him in the river.
The 12-2pm lunch will be held at the Ferrybank restaurant and convention centre in Grantham St, on the banks of the Waikato River in downtown Hamilton. It will be followed by a quiet and measured after-function.