University of Auckland looks for next generation of rowers
|
The University of Auckland is at Maadi looking to attract high school rowers to study.
Amanda Clinton, a schools advisor at the university is looking to encourage students to continue rowing after high school.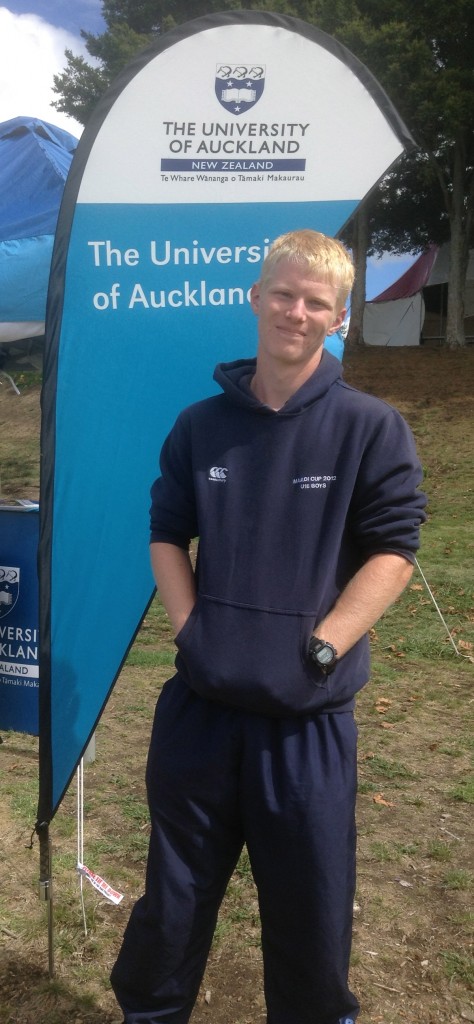 "We have a strong rowing team."
On Tuesday the University of Auckland, sponsors of the boys under 18 coxed quad sculls, invited Olympic gold medalist Mahé Drysdale to be a draw card for young rowers.
Drysdale started rowing while studying business at Auckland University.
Matthew Bennett of Western Heights High School, Rotorua, is considering studying sports exercise science in Auckland.
"Yea I have a lot of family and family friends in Auckland."
Matthew, a single scull rower, had made the under 17s D grade final.
He decided to start rowing after seeing Drysdale win bronze at the 2008 Olympics.
He met his "hero" Mahé Drysdale Tuesday and got his shirt signed.
The University of Waikato sponsors the girls under 18 novice coxed four race.