Defence force recruits at regatta
|
The defence force is at the Maadi regatta at Lake Karapiro this week to recruit the next generation.
Warrant officer JJ Leybourne of the navy has travelled up from Wellington to attend the event.
"Rowers are ideal candidates for the defence force," he said, because they are "fit" and "team players."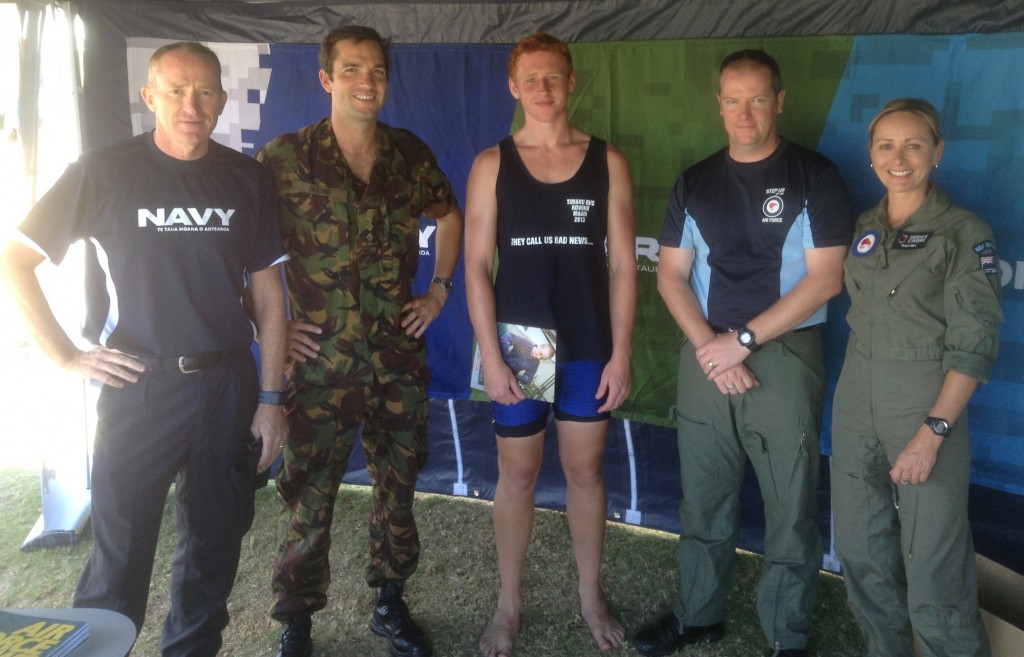 The first Maadi Cup was held at Camp Maadi, Egypt, in 1943 between the New Zealand Expeditionary Force and local rowing clubs.
Since then the cup has become a secondary school competition but defence force involvement continues with encouragement from event official Roger Milne and defence force liaison Stephen Deverell.
The New Zealand Defence Force (NZDF) sponsors Thursday's races and is involved in the medal ceremony on Saturday.
Sam Thomson, a year 13 rower from Timaru Boys' High School, is interested in becoming an avionic technician in the air force.
"Dad used to buy me electronic kits, I really enjoyed it."
Representatives of the three defence force branches could see advantages in recruiting rowers.
Captain Glubb, who briefly rowed in third and fourth form, said it's good to see parental interest at Maadi.
"Some parents have some reservations about their kids joining the armed forces."
Parents can talk to the representatives for reassurance about training and deployment.
Sergeant Jones of the air force and the local Hamilton recruiter for the NZDF says rowers are "competitive" and "motivated."
Warrant officer Robyn Gell, who has been in the air force for 26 years after joining at 17, says Maadi is perfect to find "sports minded go getters".
She has noticed a lot of young female rowers showing interest in the forces.
The NZDF sees a lot of rowers join up, yet it has no official rowing team. It does however have dragon boat teams which involve paddling instead of rowing.