Baradene College rowing team work hard to impress Olympic-medallist coach
|
Former Olympic rower Dudley Storey, 73, who has been a volunteer coach at Baradene College in Auckland for 15 years, knows what it takes to make it as a rower.
Baradene College have a sole rowing crew entered at the Maadi Cup Regatta, the girls under 15 eight, and they qualified directly into the A final scheduled for Saturday afternoon.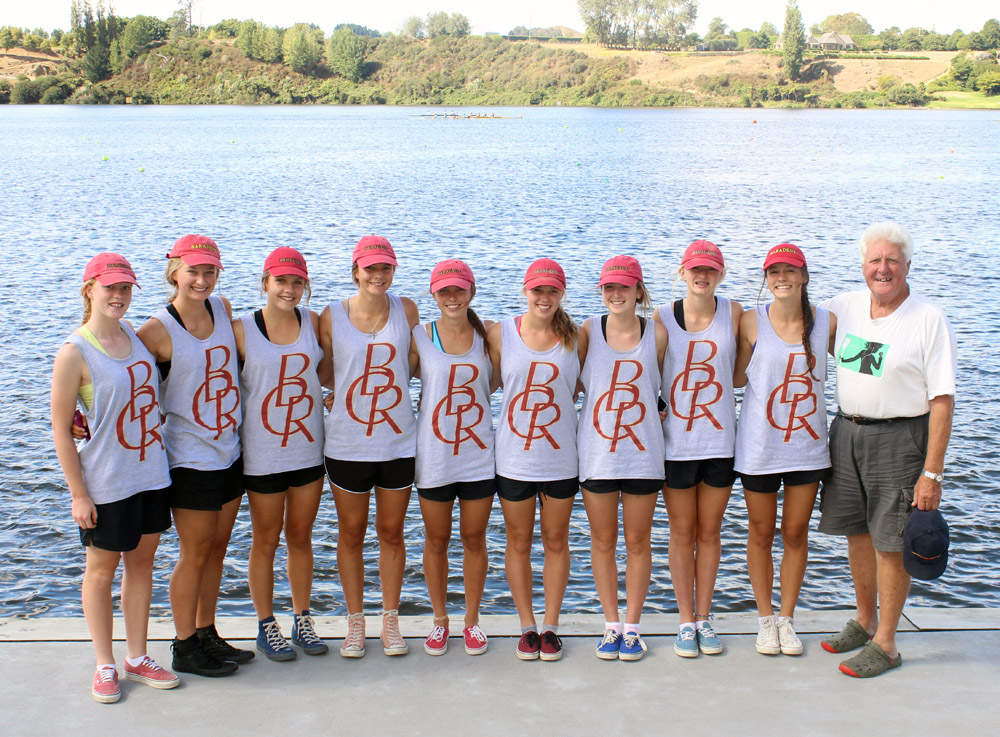 While Storey was rowing, he said his goal was just to get into A final, and he encourages his girls to do the same.
"We just want to be in the top half of the field, which is virtually first four."
Storey rowed with the men's coxed four crew at the 1968 Olympics when they won gold, and won silver in the 1972 games in the coxed four.
He rowed for West End Rowing Club until 1963 when he decided to change to Auckland Rowing Club to increase his chances of making it to the Olympics.
"In those days changing clubs, unlike today, was almost like changing religions, It was almost unheard of…but it was part and parcel of my successes.
"I had run out of very good people to row with, I had good people but I had reached the stage where I needed to have very good people…luckily Auckland Rowing Club filled that gap," he said.
When preparing for the Olympics, Storey trained for 10 months of the year, with six months of training twice a day.
He stopped rowing in 1978  because he found it hard to continue meeting his high expectations. He was losing more races than he was winning.
"You have to realise that you can't go on forever," he said.
Storey now spends 26-30 hours per week, in the lead up to Maadi, training the hard-working girls at Baradene, which he said is time well spent.
"I get a lot of pleasure out of giving whatever I can give back to the new generation.
"[Rowers] learn all the things that most parents would love their children to value in life – commitment, honesty, loyalty and passion…if we can get them involved in the sport, we know they are going to turn into great New Zealand citizens," Storey said.