Young Ngaruawahia boxers head to championships
|
Confidence is the key for two young Ngaruawahia boxers soon to represent the Wakatoo Boxing Club at the New Zealand boxing championships in Lower Hutt.
Phillip Jenions will participate in the Under 16, 75-80 kg division, for his first time at the championships and is excited about taking to the ring this week.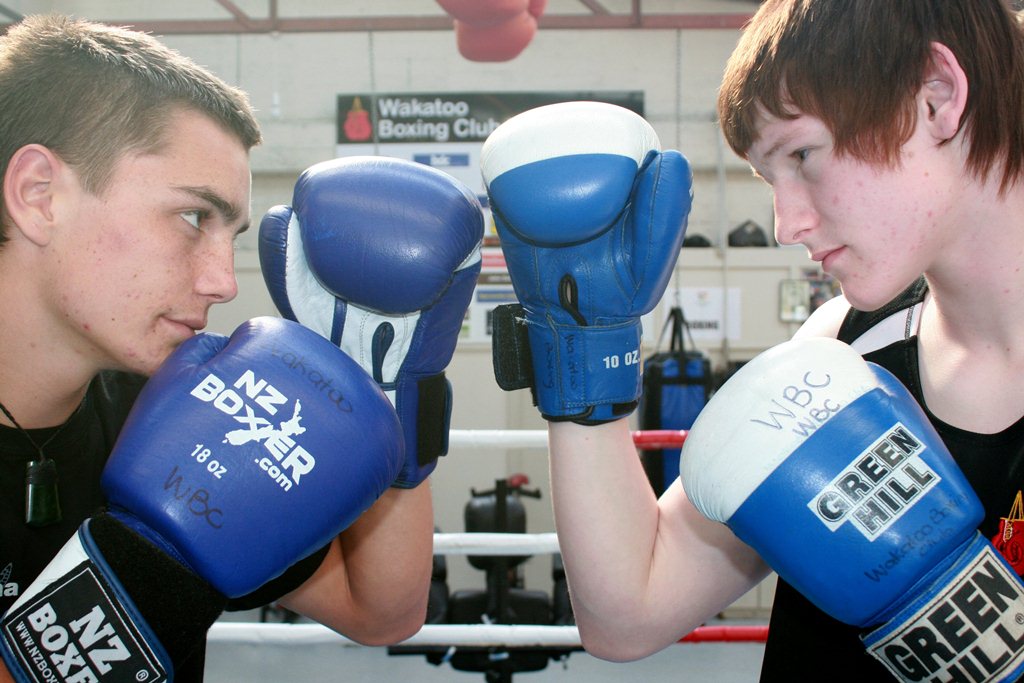 "I'm feeling really confident and excited, and not nervous at all which is surprising," Phillip said.
Phillip, 16, was inspired to box by his older brother and  puts in two hours of intensive training  six days a week in preparation for going up against some of New Zealand's best young fighters.
Although he has been fighting for only 18 months, Jenions isn't fazed by the experience of his peers.
"The plan is to come back with a gold [medal]," he said.
Also gearing up to take home the gold of his division is two-time NZ youth gold medalist Cory Miles.
This year Miles will fight in the Under 75kg division in Lower Hutt, under the expert training of his dad and coach David Miles, who founded the Wakatoo Boxing Club Inc.
The gym was opened after Mr Miles started self-defence classes in his shed and no longer had room to accommodate his growing clientele.
"We train real intensely seven times a week, so it's been real valuable having Dad as my coach," Miles said.
According to Miles all the hard work is well worth the effort if he goes to a competition and leaves having achieved his goal.
"I think the best part of competing is the satisfaction when you've just won a major title, it's a rush," said Miles.
The youngster who has almost literally just gotten off the plane from competing in the Isle of Man 2011 Commonwealth Youth Games strives to achieve the fitness and intensity of professional fighters.
That includes studying the moves of his favourite boxer Manny Pacquiao or 'Pacman the Destroyer'.
"He's so fit and tries never to give his opponents a chance to hit back."
Miles was one of three Kiwi youth selected for the NZ boxing team to compete at the youth games in September.