Woman shaves head for famine victims
|
When Katie Levendis, 22, first learned on the news about the millions of East Africans suffering in a famine, she wanted to do something, rather than just sit and watch.
"There were 10 million people who needed help. I thought what's the point in just telling people about it? I got really annoyed and decided I would rather try and do a little bit to help," she says.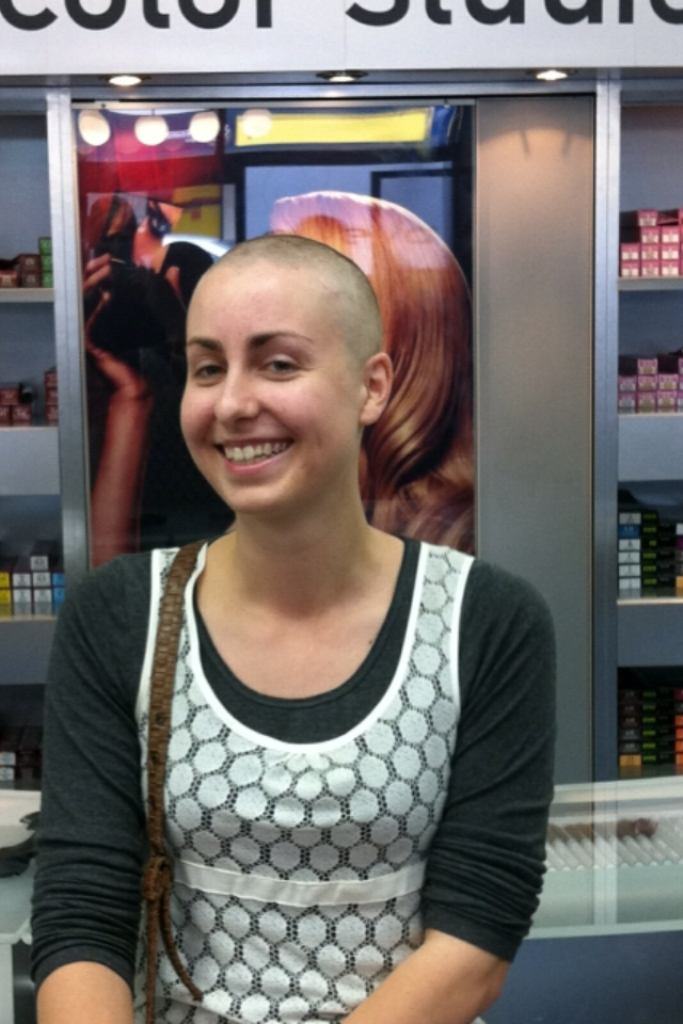 Sitting in Adeva Hair Spa in Cambridge, looking at her long blonde locks on the ground, Katie rubs her freshly shaved head and smiles.
"I wanted it to hurry up and be over with. I didn't think I was so nervous but I got more nervous and then the nerves subsided a bit," she says.
It has been a month-long process of fundraising for Katie to raise her current sum of $1403, just over her initial goal of $1000.
And with that, off came the hair.
An email to World Vision sealed the deal and a fundraising page was set up.
"They suggested ideas like starting up my Facebook group and fundraising page, where anyone can donate."
Katie will be leaving the page open until the end of the month before the money is sent to World Vision to go towards the East Africa Famine Fund for refugee camps and emergency relief.
Katie has previously been involved in other World Vision events such as the 40 Hour Famine and says she is not ruling out doing something again in the future to help raise funds and awareness.
"If I can help people I will do something. But I have only had my head shaved for five minutes so I don't know if I'll be shaving it off again any time soon."
Katie feels it is better to do something than nothing at all.
"I know it is not a lot but I really wanted to do something to help and I think every little bit does.