Rookie director stages successful show
|
Despite suffering from a serious physical disability, 23-year-old Hamilton East woman Tegan Morris  recently made her directing debut with the play A Coward Swings at the Gallows.
"I just like a challenge, and I like working in a group. So I thought it was the perfect opportunity to work in that creative space which I really enjoy."
Miss Morris, who has muscular dystrophy and requires full-time carers, is still excited from the show, which played last week at The Meteor as part of the Hamilton Fringe Festival.
"I feel a happy buzz of achievement, and just being so pleased for the cast and crew that we were able to have two very successful performances."
The play was an entirely local affair, written by Jesse Marshall-Smith a recent BA graduate from Waikato University and Logan Joblin, a design student at Wintec.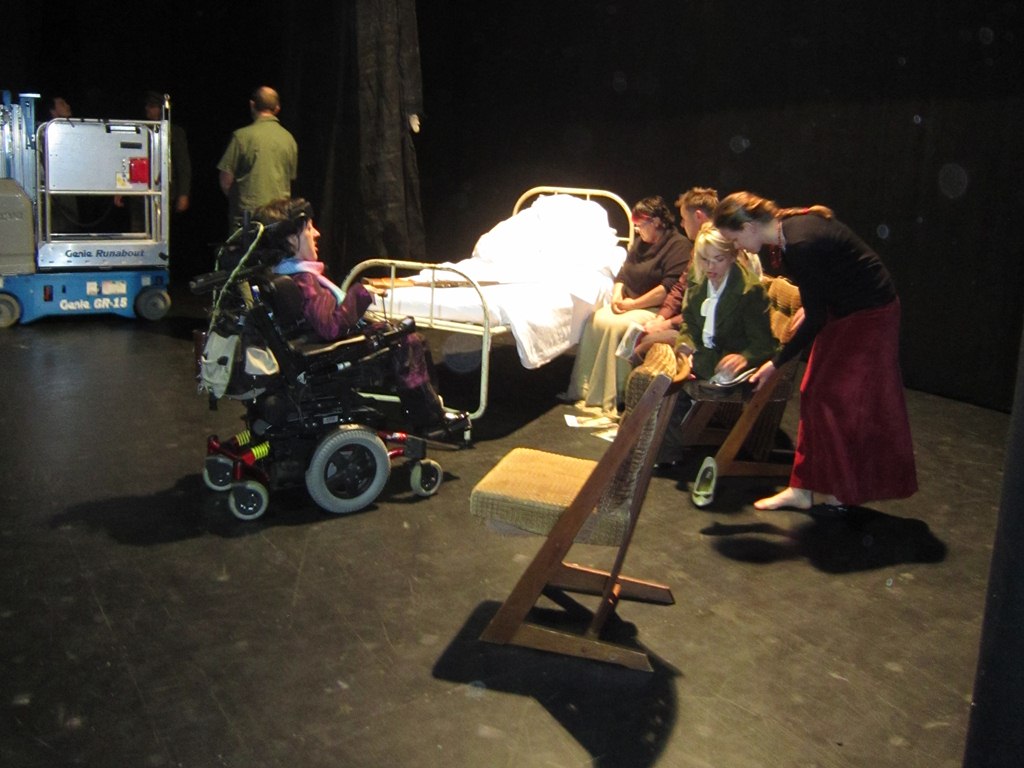 Using their own money, and a $1500 grant from the Hamilton City Arts Council, Miss Morris and Mr Marshall-Smith sourced costumes, props, fees and advertising.
Miss Morris credits her networking for finding the writers, actors and crew for the production.
"Basically this whole project has been a collaborative effort. I had no contacts and very little experience since I'm a first-timer."
Miss Morris first felt the urge to direct after she took a theatre history paper at Waikato University, where she gained a Bachelor of Social Science in 2009.
"I looked at the opportunity of writing my own [play], then I realised I really wasn't a writer… Then I was introduced to Jesse, who wrote the story for us."
The pair met through a contact in Tegan's muscular dystrophy support group last summer.
Mr Marshall-Smith, 22, had experience with film and screen but was also a newcomer to theatre.
"Tegan asked me to adapt a play for her for something more modern," he said.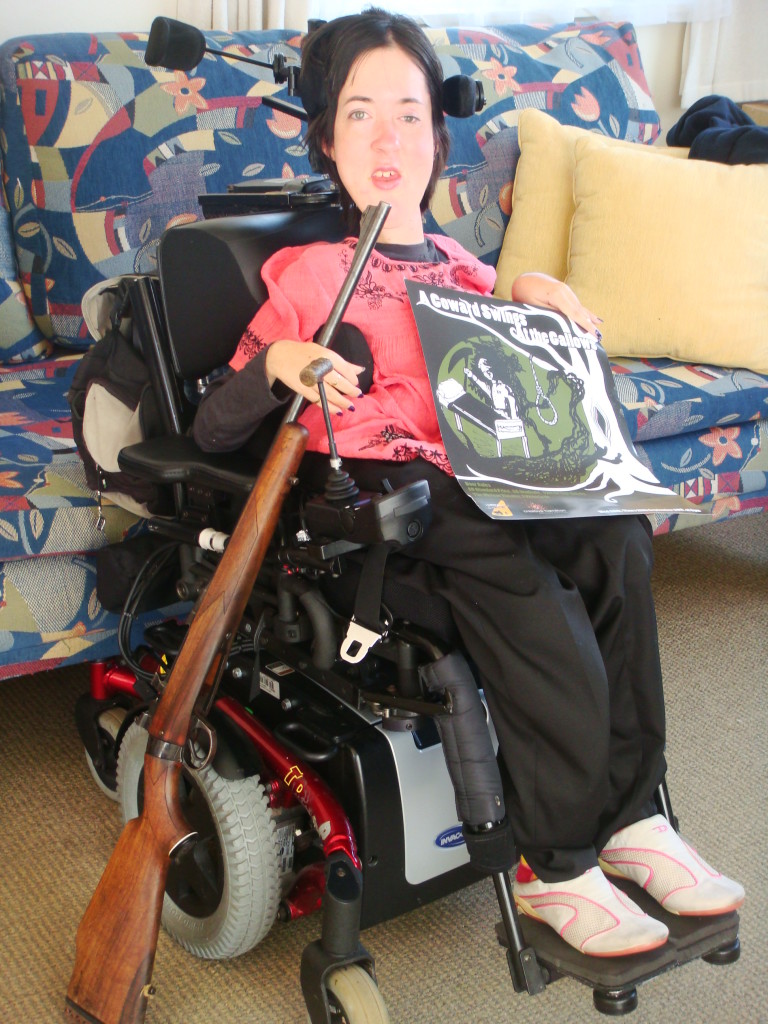 "I took it away and thought I'd much rather write something original."
He specifically created the storyline around a simple set, simple tasks and a simple plot, because being beginners neither was prepared to take on a grand production.
The plot unravels memories of a dying man who blames himself for the unjust execution of one of his soldiers during the Great War. The man is confronted by the soldier, who urges him to let go of the past and cherish his last moments with his family.
Despite one of the actors coming down with laryngitis hours before opening night, the show went on with a stand-in before two near-full houses.
Mr Marshall-Smith is currently working on an online graphic novel and animation, with plans to work on more Fringe Festival entries next year and perhaps re-stage A Coward Swings at the Gallows.
For now, Miss Morris will have a well-earned breather, but said study, work or another creative project are all possibilities for 2012.
"Life becomes full of options in the new year."