Artist covers riverbank in ping pong balls
|
Fluorescent ping-pong balls cascaded down grass verges  as the Waikato River bank in central Hamilton was transformed this weekend.
Auckland artist Judy Darragh celebrated the end of the week-long Hamilton River Festival with the simple yet high impact artwork on the river bank below Gratham Street, which was put together with the help of Hamilton art consultants Kate Darrow and Alison Ewing.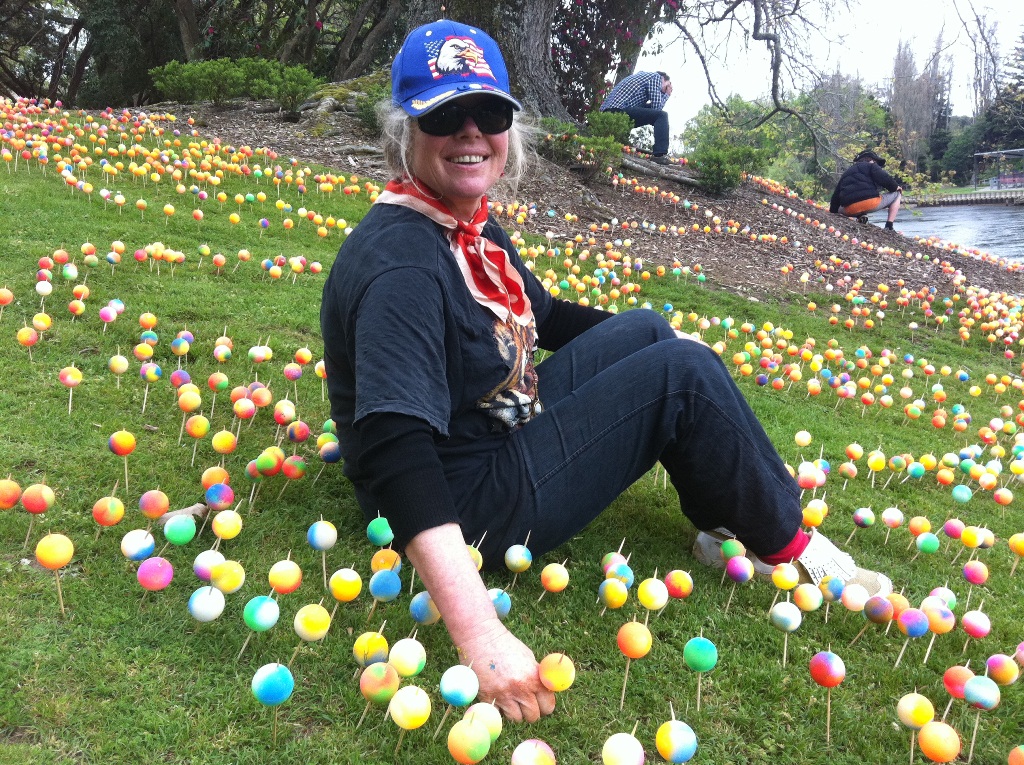 The work urged people to become involved by "planting" a ping-pong ball and reflected ideas about communities working and labouring together, an important aspect for Darragh.
"I like the idea of community planting. Like when people plant trees and everyone works and labours together to get a sense of accomplishment," Darragh says.
Darragh teaches at Elam School of Fine Arts and enjoys making public art statements for society.
"It [art] is put in museums where it is seen as verified and untouchable. Sometimes art can be perceived as something outside of what we live and it's actually really important.
"I'm up for any opportunity to show that art can be integrated into society, that it is fun and approachable, and people can still get something out of it," Darragh says.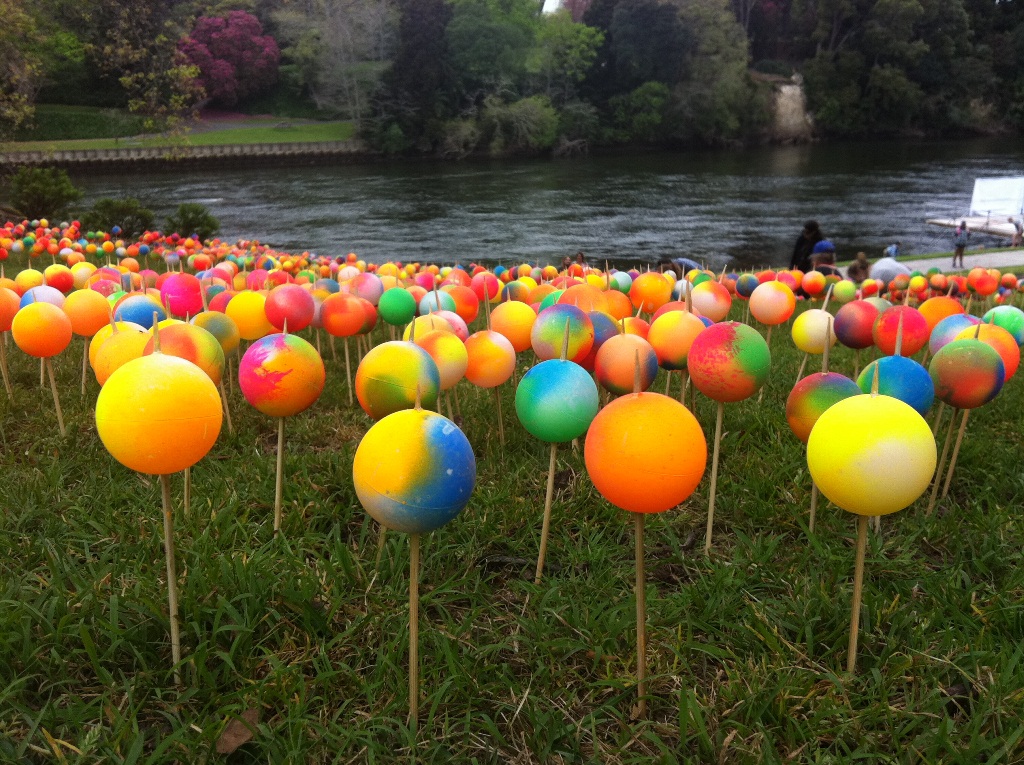 The fluorescent ping-pong balls not only made an eye-catching statement but reflect ideas of a pixelated, animated, and digital society.
"We live in an environment which is very digital. I think using our hands and making things is very important because we don't see people making things nowadays, it is all done in factories," Darragh says.
Darragh is interested in the idea of recycling material to create new pieces of art and says she has a few ideas on what she might recreate from the ping-pong balls, which were taken down the next day.