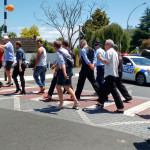 Men from a variety of organisations have given up their dignity to draw attention to the issue of domestic violence against women.
Continue Reading

→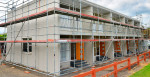 Building alterations in the Eastern Bay have added to the national building consents increase in New Zealand.
Continue Reading

→
The Reserve Bank is closely monitoring house prices – particularly in Hamilton and Tauranga
Continue Reading

→
Wintec hosted an eco-friendly Diwali this year – fireworks were excluded from the celebrations.
Continue Reading

→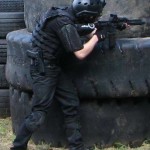 Sport clubs are becoming increasingly popular in New Zealand. Here's why.
Continue Reading

→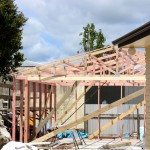 A demand for housing in Hamilton has seen more building consents granted in the first nine months than in the whole of 2014 .
Continue Reading

→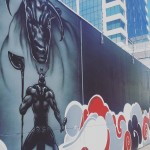 Hamilton is looking livelier after street artists took to some of the grey city centre walls, giving it a much-needed makeover at the weekend.
Continue Reading

→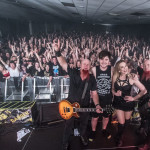 Hamilton rock bank Devilskin are riding the success of their platinum debut album with three nominations in the Vodafone New Zealand Music Awards.
Continue Reading

→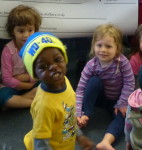 Hamilton's Claudelands Early Education Centre is putting its winnings from the Genesis Energy Māori Language Week competition to good use, buying resources for its children.
Continue Reading

→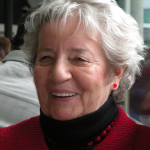 Hamilton woman Netta Christian's life ambition is to influence change in a system that she says is "fundamentally flawed".
Continue Reading

→
Cambridge High School band El Jay Hall have kick started their recording career after being finalists in the national Smokefreerockquest competition.
Continue Reading

→
"Just say yes and be prepared  to try everything," says journalism student Dasha Kuprienko, who hails from Russia.
She has always been interested in photography and her father encouraged her to study, and she has combined her interests with a communications degree.
"Nothing really inspired me, I went with what I was strong in; let's say I just always liked […]
Continue Reading

→
Sara (not her real name) often dreams of going back to Iran, and then wakes up in a panic, as she remembers a life of fear.
She was born in Tehran, the capital of Iran, when Mohammad Reza Shah Pahlavi,  the Shah of Iran, was in power.
Looking back on this time, Sara feels […]
Continue Reading

→
Sara, (name withheld) has been in exile in New Zealand for the last four years. She has never felt more secure and safe as she does now, although she still has nightmares of the time she spent in Iran.
Sara was just a teenager when the revolution took place in 1979. She remembers how excited she […]
Continue Reading

→
Not many people would move from one side of the world to the other in order to study their passion. Dasha Kuprienko was one of the brave few, moving from Russia to New Zealand in pursuit of an education.
After six months of research and looking at studying in the United States, Canada, Australia […]
Continue Reading

→
The Waikato Independent is a project by journalism students of

Media Arts

, Waikato Institute of Technology.

News Archive

Listen to Media Arts' The Yak FM